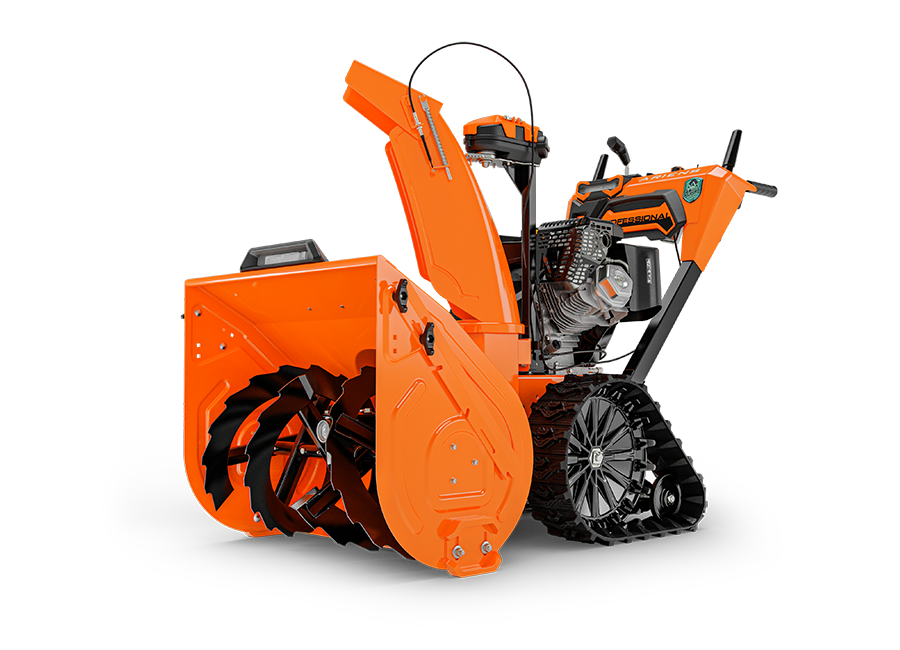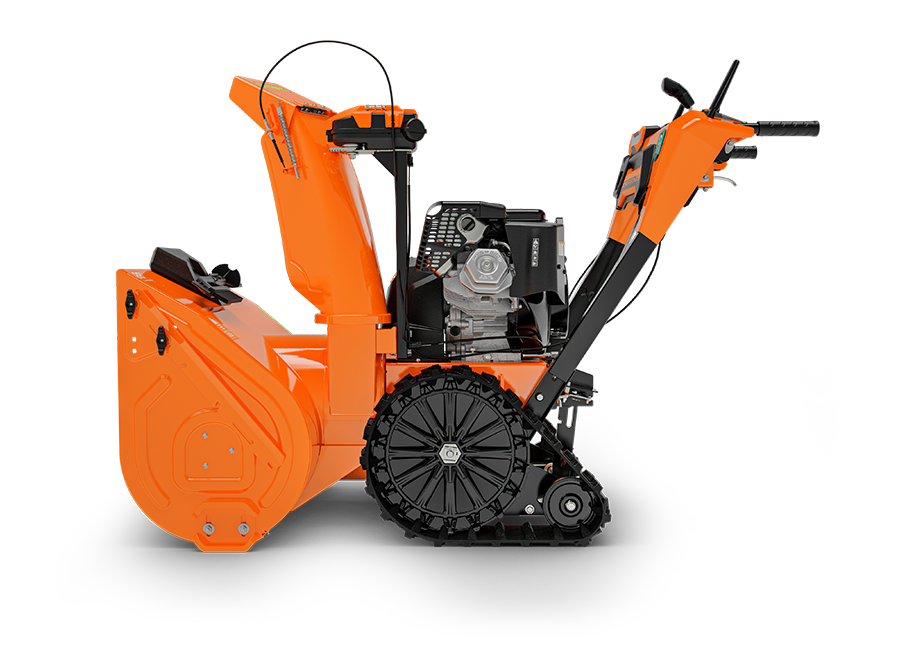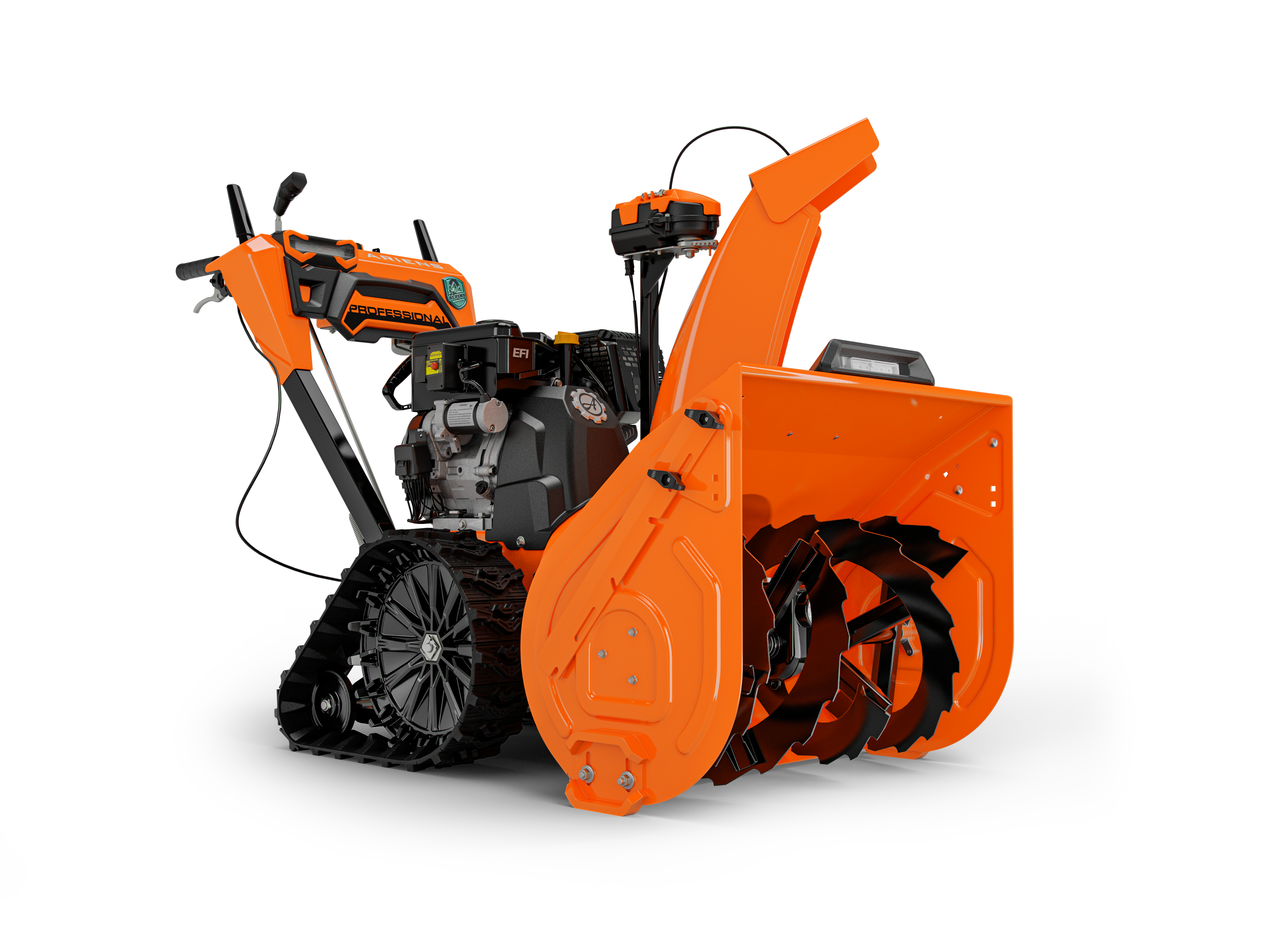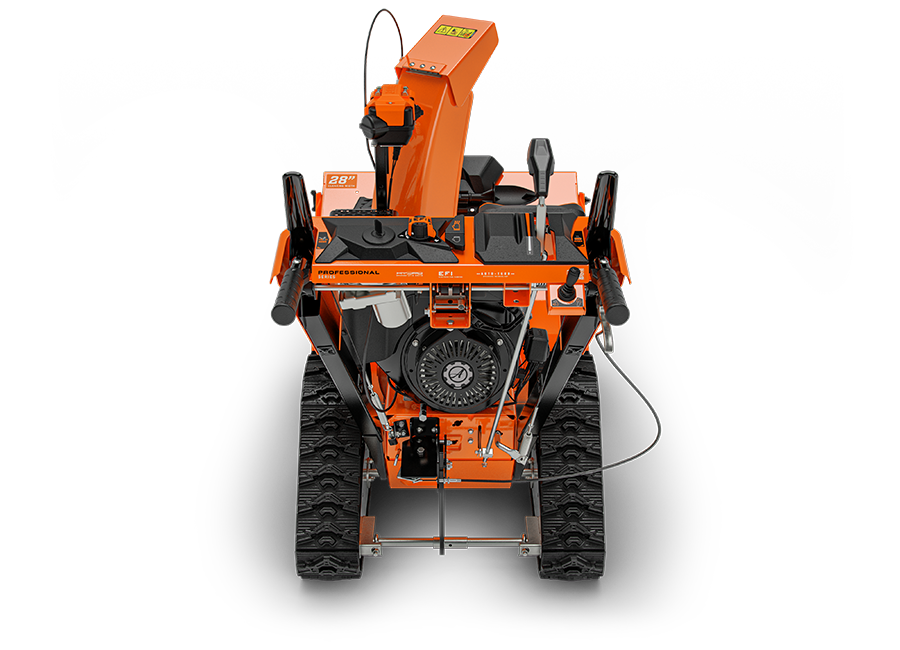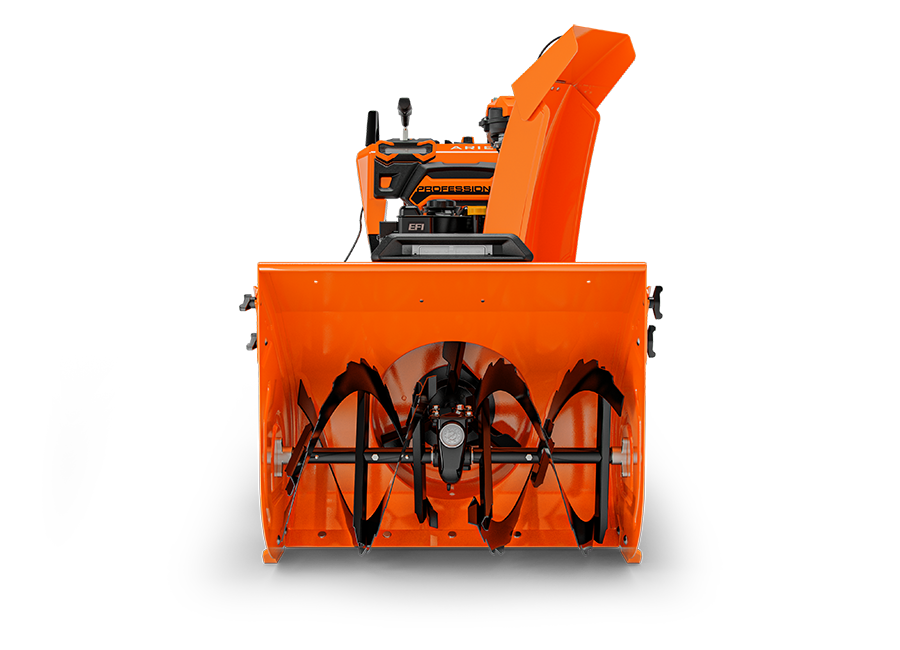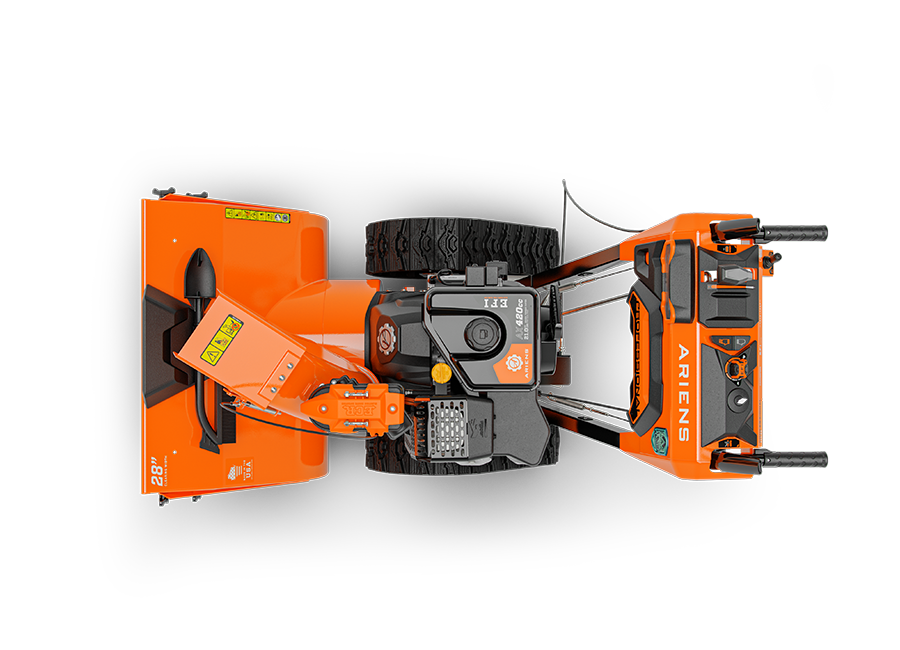 Front 3/4
Profile
Rear 3/4
Rear
Front
Top
TRACK 28 HYDRO
TRACTION FOR PROPERTIES WITH HILLS OR STEEP DRIVEWAYS.
Constant traction leads to constant performance. No matter how icy, slippery, hilly or steep the terrain, our Track models maintain constant contact with the surface, so snow is quickly and efficiently removed. Track models feature 6 different forward speeds and 2 reverse speeds and are available across several Ariens Series types.
Find Your local dealer
TRACK SYSTEM
The track lugs and large surface area bite into icy or steep surfaces, maintaining traction to power forward and send snow flying.
PRECISE SPEED CONTROL OPTIONS
Choose between variable speed, a 6-speed setting or our infinitely adjustable hydro drive to maximize climbing and traction ability.
ADJUSTABLE HOUSING HEIGHT
Move the housing up or down to clean off a variety of surfaces, from concrete sidewalks to gravel driveways.
SHO IMPELLER
Super High Output impeller throws snow far and fast, up to 77 tons/hour, which allows auger to pull in more snow.
PREMIUM ENGINE OPTIONS
Choose from a variety of Ariens engine options, from 420cc to 208cc, to fit your power needs.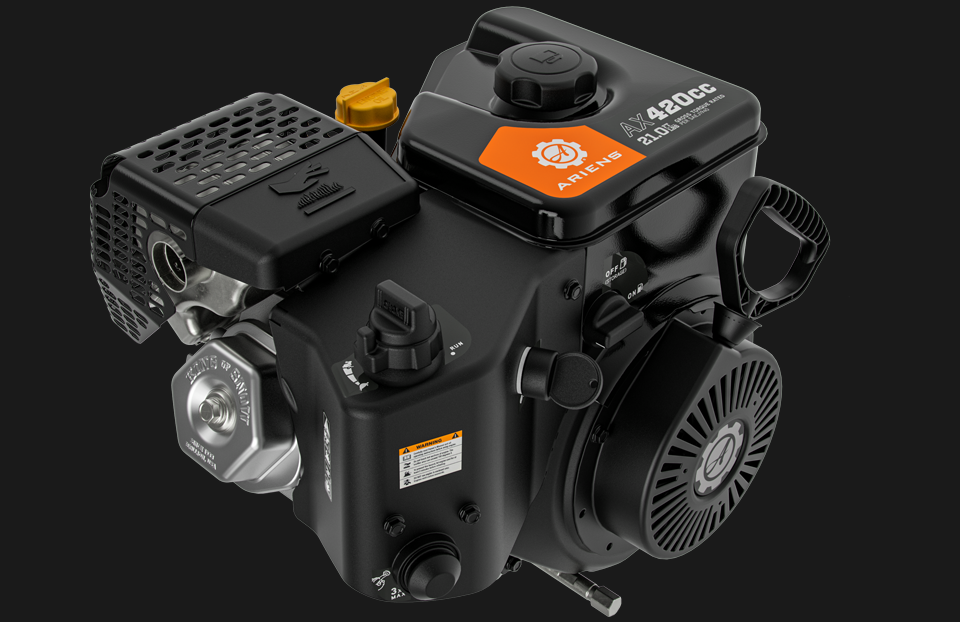 HEATED HAND GRIPS
Available on models with heated handgrips for more precise control and more comfort during longer sessions.
Track Series Models
24" (61cm) Clearing Width
59 tons/hour
Ariens AX®
$1,549