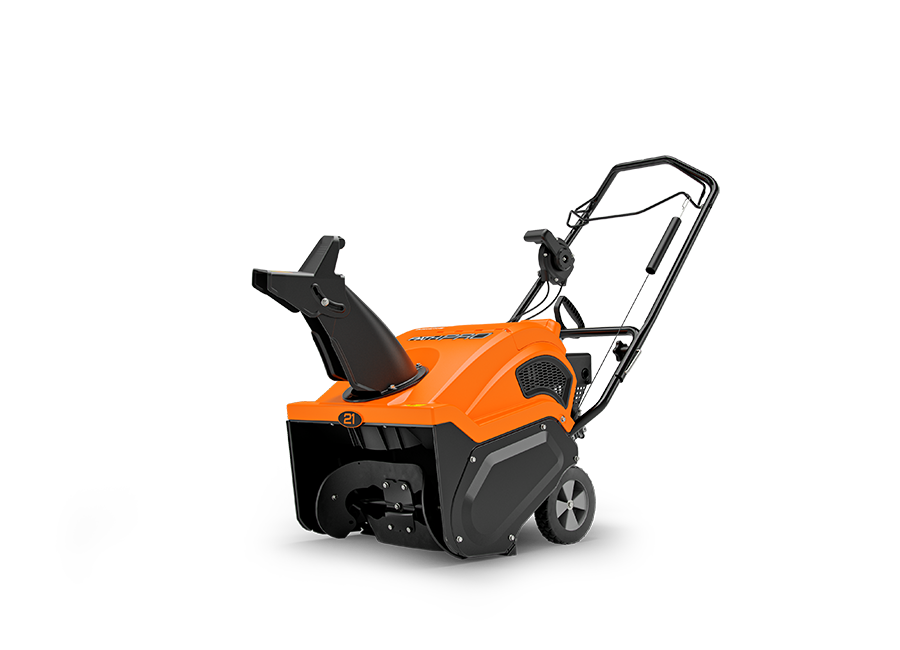 Easy push-button electric start 208cc OHV engine.
High-performance auger-propelled drive system allows you to go at your own speed.
Starting at $649​​ - Limited quantities available, check with your ​local dealer.
Find Your local dealer
PATH PRO 208 ELECTRIC START WITH REMOTE CHUTE

( Remove )

Add Model to Compare

Add Model to Compare

Title

PATH PRO 208 ELECTRIC START WITH REMOTE CHUTE

Model Number

938033

STAGE TYPE

Single Stage

CLEARING WIDTH (IN/CM)

21 In / 53.3cm

ENGINE BRAND

Ariens AX®

ENGINE POWER

9.5 lb / 9.5 kg

STARTING SYSTEM

120v / Electric

HOUSING HEIGHT

12.2 In / 30.9cm

THROWING DISTANCE

3 ft - 35 ft

CHUTE TURNING RADIUS

210

DEFLECTOR CONTROL

Manual
TIRE SIZE

7.5 In / 19.0cm

TIRE TYPE

Semi-Pneumatic

STEERING

DRIVE TYPE

Auger Propelled

SPEEDS

1 Forward

LENGTH

54.3 In / 137.9cm

WIDTH

21.6 In / 54.8cm

HEIGHT

40.9 In / 103.8cm

WEIGHT

97 lb / 43.9 kg

GEAR CASE

GEAR CASE WARRANTY

IMPELLER PROFILE

IMPELLER DIAMETER

AUGER DIAMETER

8.375 In / 21.2cm

AUGER TYPE

Reinforced Rubber

SKID SHOES

SCRAPER BAR

Polymer Adjustable

PRODUCT WARRANTY

3 years residential use. 90 days commercial use

CHUTE ROTATION

Remote

FEATURES AT A GLANCE
Show Advanced Specs
Reviews
Thank you for your review!
It looks like you're not completely satisfied with your experience.
If you would like to report your concerns and have our customer support team follow-up with you, please visit our
customer support portal
.