Front 3/4
Profile
Rear 3/4
Rear
Front
Top
COMPACT 24
A PUNCH-PACKING POWERHOUSE TRIMMED DOWN TO SIZE
Designed for effortless agility while maintaining 100% Ariens® ability, the Compact Sno-Thro® is designed to be easy enough to take out for a light dusting of snow and reliable enough to tackle up to 59 tons per hour if needed. A 2.5X Quick-Turn chute rotation throws the snow where you want it. Its 24" all-steel housing and serrated 11" auger chew through huge drifts with ease. Don't let its convenient size fool you, there's a lot of power packed into the Ariens Compact.
Find Your local dealer
Compact Series Models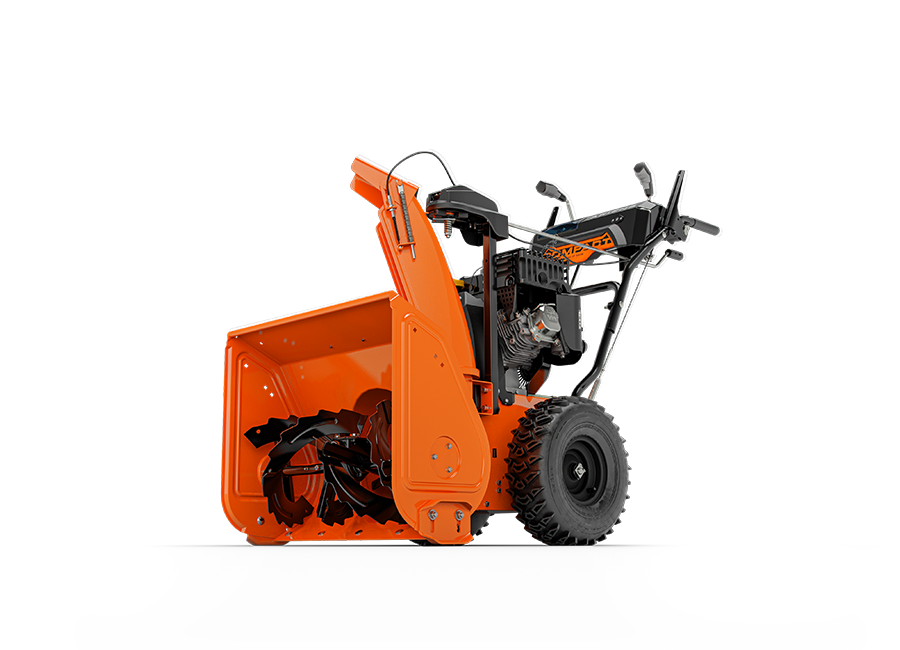 24" (61cm) Clearing Width
59 tons/hour
Ariens AX®
$1,349
24" (0cm) Clearing Width
59 tons/hour
Ariens AX®
$1,999
ALL-STEEL CONSTRUCTION
This machine is built Ariens® tough. Prepare to hand it down a generation or two.
AUTO-TURN STEERING
Effortless, zero-degree turning radius.
ELECTRIC START
Starts with the push of a button, even in harsh weather conditions.
CAST-IRON GEAR CASE
An industry leader that produces an unmatched auger ration to clear more snow. Equally impressive is its industry-leading 5-year warranty.
DEEP TREAD TIRES
Designed for maximum traction, 15" directional tires deliver improved mobility and agility.
STEEL REVERSIBLE SKID SHOES
Heavy-duty steel skid shoes are reversible for twice the lifespan.