Front 3/4
Profile
Rear 3/4
Rear
Front
Top
S18
SINGLE-STAGE POWER HOUSED IN A COMPACT, CONVENIENT DESIGN
Perfect for smaller properties, the S18 is our most compact machine - but that doesn't mean it skimps on power. Its AX 99cc engine, with available electric start, delivers consistent quick starts and reliable power to remove up to 39 tons of snow per hour with effortless control. A quick-collapse handlebar takes up less storage space and can be transported with ease. It may be the smallest Ariens® snow blower, but it's big on convenience.
Find Your local dealer
S18 SINGLE STAGE Series Models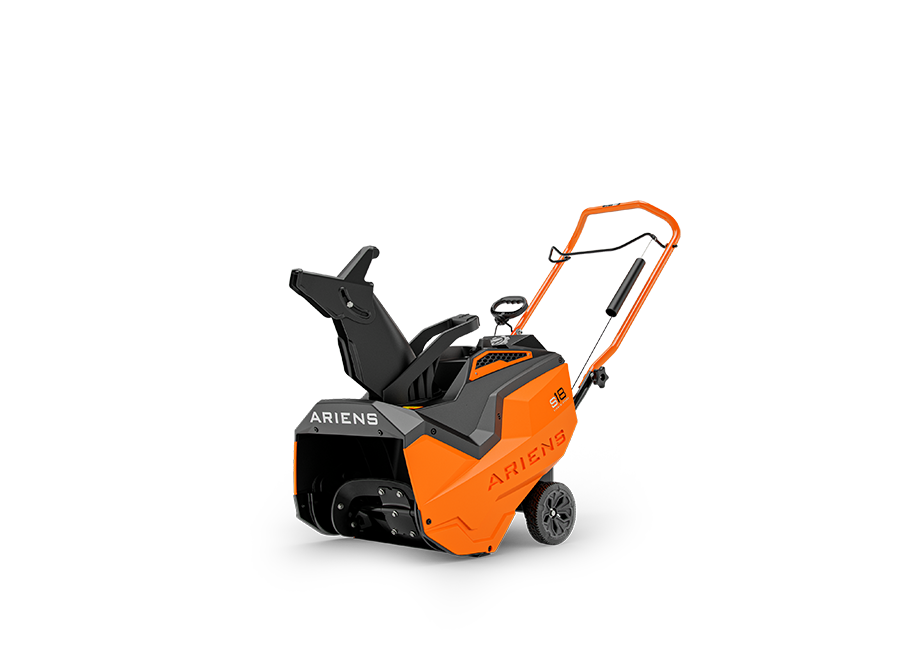 18" (46cm) Clearing Width
39 tons/hour
Ariens AX®
$529
18" (46cm) Clearing Width
39 tons/hour
Ariens AX®
$579
CLEAN TO THE PAVEMENT
Our paddle technology allows you to effortlessly blow snow with a clean finish down to the pavement.
LIGHTWEIGHT DESIGN
Compact and lightweight enough to easily control, transport, and load.
BIG POWER FOR SMALL JOBS
Although compact with a clearing 18" width, its ideal for small jobs and up to 8" of snowfall.
EASY STARTING
One pull is all it takes. It doesn't get much quicker and easier than that.
QUICK-COLLAPSE HANDLEBAR
Thanks to a quick-collapse handlebar, less storage room is required. It's a small footprint with big power.
PRECISION CHUTE AND DEFLECTOR
You control where you want the snow to go with 210 degrees of rotation.