8/28/2023 10:49:15 AM
When most people think of the transition from summer to fall, they think of cooler days and the changing colors on trees. When it comes to your lawn, fall is one of the most important times to make sure you're following proper lawn care procedures. Following these steps will ensure a beautiful lawn next spring.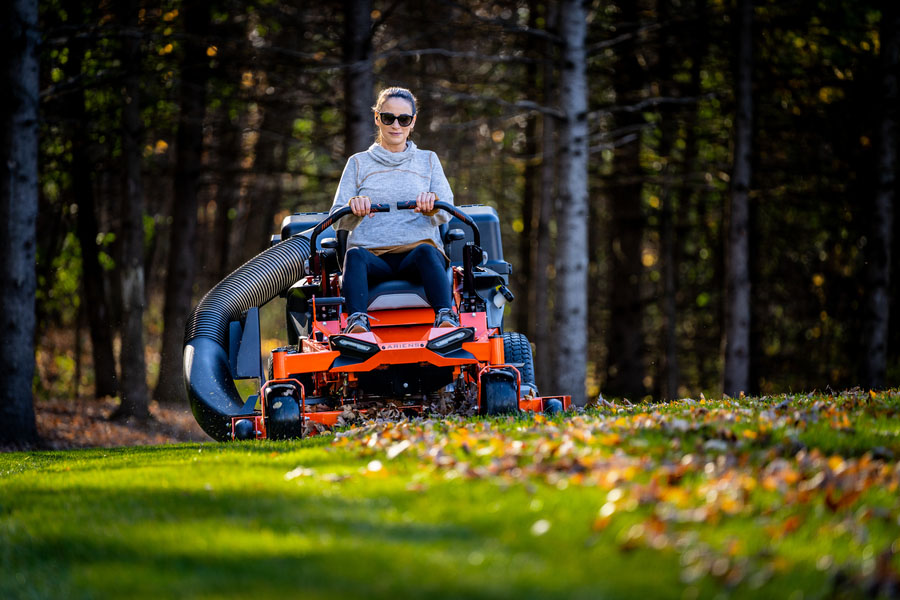 How to treat your lawn in fall
For the best lawn treatment, you will want to make sure you know what to do with your lawn in the fall. Autumn is the best time of the year to improve your landscape and its health.
Aerate your lawn – Over time, your soil becomes compacted by your lawn mower, foot traffic, and the weight of the soil. When the soil becomes compacted, it is harder for water, air, and nutrients to reach the roots of the grass. Aeration relieves this compaction by pulling out small plugs of dirt from the lawn which allows the grass roots to breathe.

Pull weeds – Remove weeds in the fall to improve the health of your yard and save time next season.

Rake and remove leaves in your yard to avoid damage to your grass so you can enjoy a healthier lawn next summer. When leaves fall on your lawn, they can block out sunlight and can prevent your lawn from making food. Leaves can also retain moisture which can lead to lawn fungi. Consider mulching the leaves to add essential nutrients back into your lawn.

Seed and apply fertilizer – Fall is the perfect time to seed your lawn after being subjected to heat and harsh activities of the summer months. We recommend seeding after aerating your lawn to replace dead grass, aid in crowding out weeds, and filling in holes in your lawn for a full and lush look come spring.

Keep your grass at 2 to 2½ inches tall throughout fall. Grass does not stop growing until it frosts over in winter, so continue to cut your lawn weekly to maintain a lush and green lawn.

Give trees and shrubs a deep watering​ after the leaves on trees drop and just before turning the outside water off for the season.

Cut most perennials back close to the ground to prevent disease and rot in early Spring.

Shut off outdoor water lines- If you have an automatic irrigation system, avoid damage by having it blown out with compressed air before water freezes in the pipes. ​

Prepare your lawn mower for winter storage. Before storing your lawn mower away for the winter months, you will want to perform a couple of maintenance procedures. Start by emptying any unused gas and draining the oil from your machine. Next, you will want to disconnect the spark plug and remove the blades. You will also want to clean under the deck and change the air filter, as well as replacing the spark plug.
Following these seasonal recommendations will help ensure the health of your yard. It is important to remember that if you want to have a great lawn come next spring, it is time to start now. Your landscape professional can offer additional ideas and suggestions to make the most of your outdoor living space.

For more tips and tricks this fall, check out our full blog page here.