3/7/2023 2:57:32 PM
Spring lawn clean up is as important as spring cleaning in your home. Spring lawn clean up prevents weed growth, helps your lawn and plants stay healthy, and improves soil conditions. In addition, it also helps remove dead leaves, animal damage, accumulated sand/gravel, and thatch.
Review the following spring lawn cleaning checklist to make sure your lawn is prepared for beautiful growth this summer. Please contact your local landscape professional if you have additional concerns or need assistance with your clean up. ​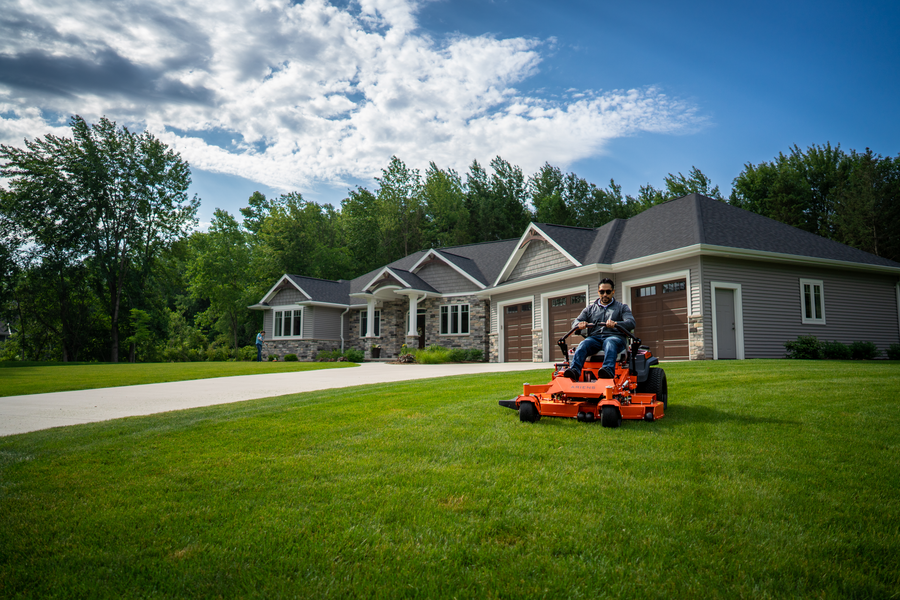 Your Lawn Spring Cleaning Checklist
Get Rid of Waste
Leaves, sticks, dead grass, and compost materials all build up throughout the cold months. While these build up, the grass below the debris will decompose creating patches in your lawn. As a result, this creates an ideal environment for fungus, insects, and bacteria.
To get rid of the debris, you can either use a compost heap, check the local trash collection service for yard debris pickup, or get in touch with your local municipality for yard waste disposal and composting options.
Check Flower and Gardening Beds
Trim your flower shrubs, plants, and bushes and clean up any unwanted debris in your garden and rake any fallen leaves. Add fresh mulch and/or compost for a healthy garden. Any trees and shrubs should also be trimmed. Do you have winter damage to your flower beds? Make any repairs during your spring yard cleanup time to make sure they will last through the whole season.​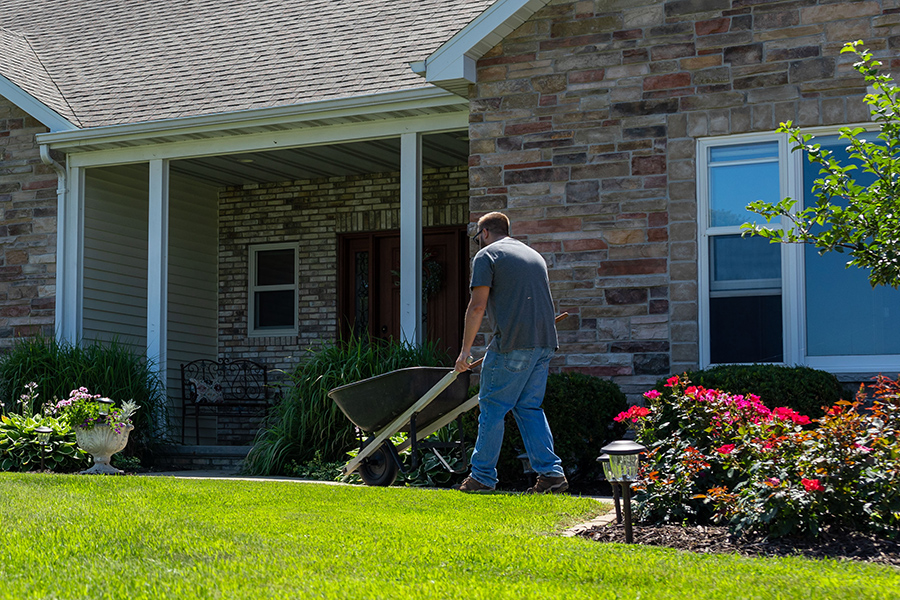 Spring Raking
Raking the lawn once the ground has dried from winter snow or storms helps with identifying spots in your lawn. Spring raking provides extra help with gathering fall leaves and grass that did not survive the winter. Raking also loosens matted grass, which helps promote new growth.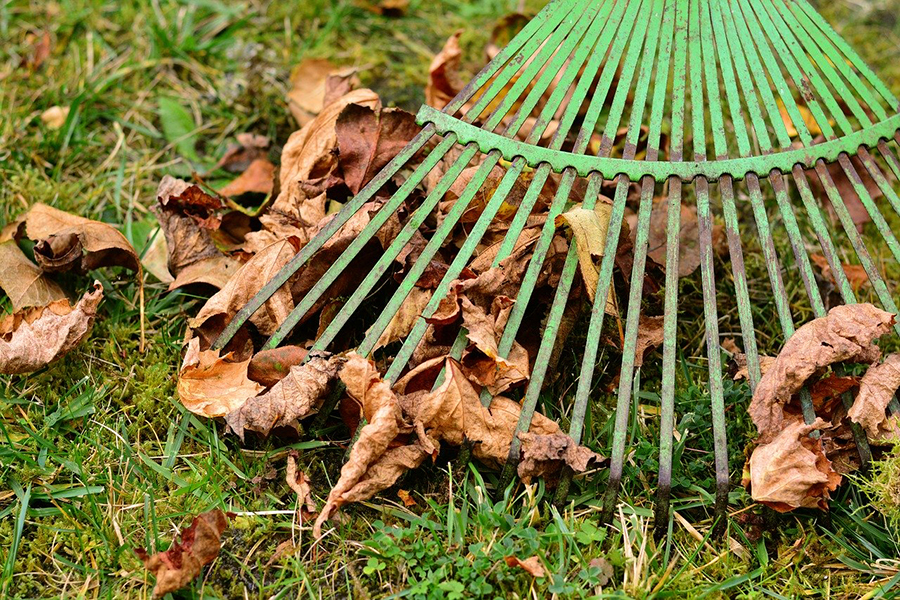 Nourish Your Lawn
Early Spring is an ideal time for applying eco-friendly alternatives to chemical fertilizers, such as mulching or natural compost. These two alternatives are great ways to help return nutrients back into your landscape and help thicken your grass. There are also chemical-free alternatives to standard herbicides such as vinegar and essential oils.

You can find more tips on how to grow a healthy lawn without chemicals here.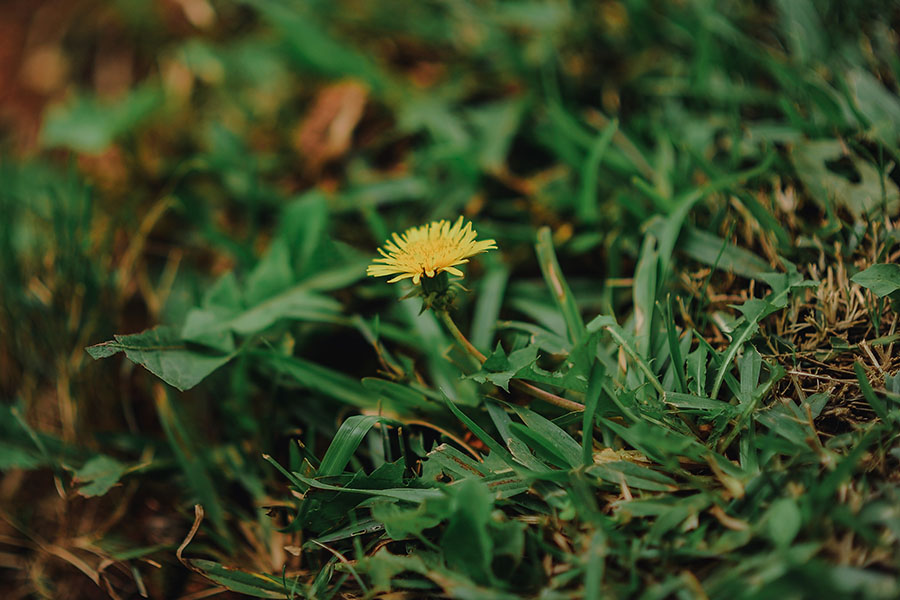 If you choose to get rid of weeds and pesky crabgrass without chemicals, we recommend using a small spade or removal tool. Thatching, seeding, and cutting your lawn at a higher level are other surefire ways to help minimize weeds.
Add Compost and Seed
Once the snow melts or your lawn dries out, it is time to examine your lawn and find thin and bare patches that need repair. Add compost to these areas before adding grass seed to promote growth.
Good seed-to-soil contact will allow the seeds to grow quicker. The best type of tool is a sharp spade or shovel for cutting and digging. Then use a rake to smooth the area out to ensure there are no big clumps.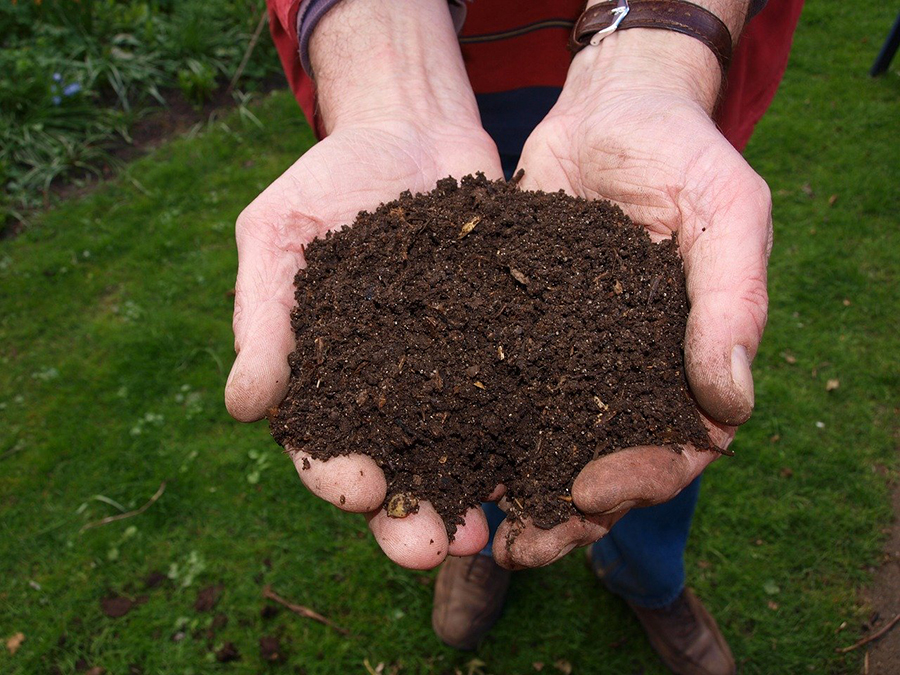 Use your rake to spread the seeds into the topsoil. Straw should be used to cover the seeds to hold in moisture and act as extra protection from birds.
Sometimes thin or bare spots are a result of fungi, animals, bugs, or bacteria. If you think you may have one of these issues, it's best to consult a professional to prevent reoccurring problems.
​Check Your Lawn Equipment and Sprinkler System
Check your lawn care essentials that have been sitting around throughout the cold seasons. If you have winterized your sprinkler system to prevent it from bursting during winter, now is the time to get it ready for the warmer months ahead.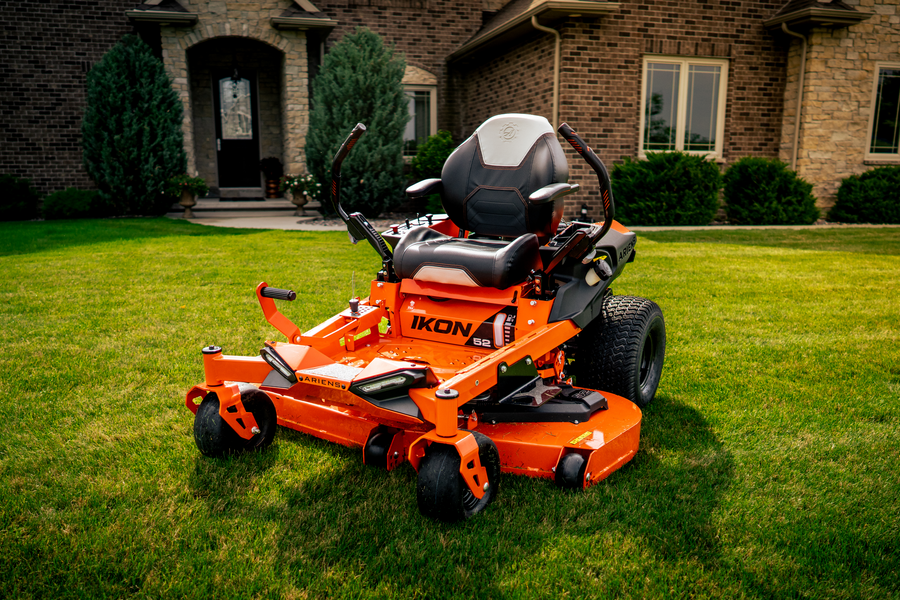 Check your lawn mower, string trimmer, leaf blower, and other key equipment that has been sitting in the garage or tool shed. There could be repairs or parts that need to be replaced. Make sure your lawn care tools are polished and ready to work for all your lawn care needs.

Learn more about getting your lawn mower ready for spring here.
Clean Walkways and Patios
Winter does not only cause damage to your lawn but also to your walkways and patios. Clear any debris and make needed repairs. Replace broken pavement pieces and pressure wash your concrete or stone patios to remove dirt that has built up throughout the cold months.
Spring cleanup for your lawn is a big job. As you get your lawn ready for spring, keep these ideas in mind. In addition, we always recommend you contact a landscape professional for any questions and assistance with your lawn care needs. You can also check out more early spring lawn care tips​ to get the best lawn this summer.