4/27/2020 5:00:00 AM
​As the weather is getting nicer, you are probably preparing your yard for the warm summer months ahead. You will also need to make sure your lawn mower is up and running for your lawn care needs.
Whether you have a push mower, riding lawn mower, or zero-turn mower there are some essential tasks for maintenance you should complete prior to using your lawn mower.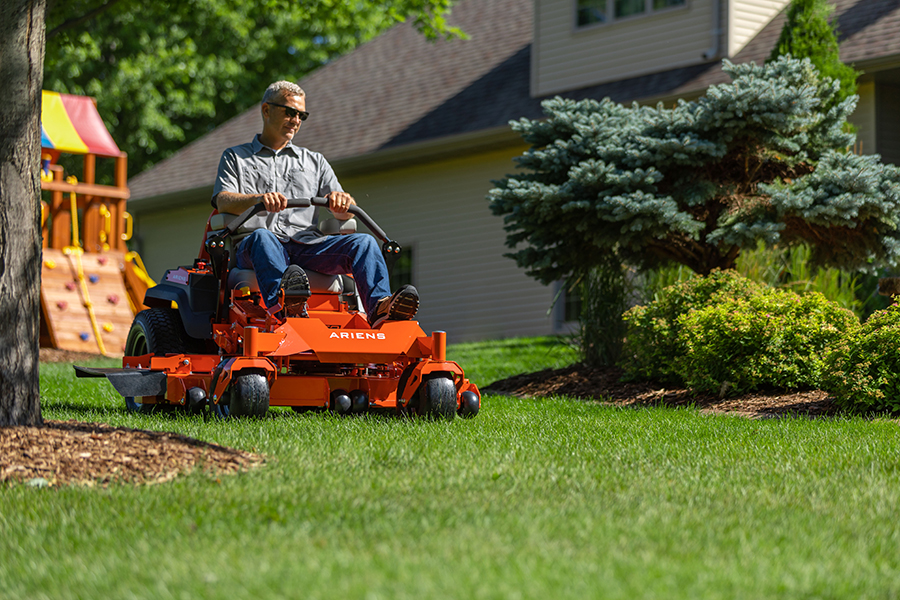 Here are some tips for a well-maintained mower for the summer months:
1. Check the Engine
For safety, begin by removing the spark plug wire or battery to prevent the lawn mower from accidentally starting. Check for debris around the engine and clean the cooling fins. Use an engine degreaser for cleaning. Make sure to hose down the equipment surfaces and allow it to completely dry before putting your lawn mower away.​
Once your engine is cleaned, it will run more efficiently for the summer season ahead. Also, regular engine checks will keep your mower running smoothly all summer long.
2. Cleaning Underneath
If you didn't get a chance to clean underneath your mower in the fall, now is a great time to prepare for the upcoming mowing season. This should also be done after each use during the summer. Cleaning underneath your lawn mower removes any debris, old grass, or leaves that are collected around the blades. For safety reasons, make sure it is turned off and batteries are disconnected while cleaning.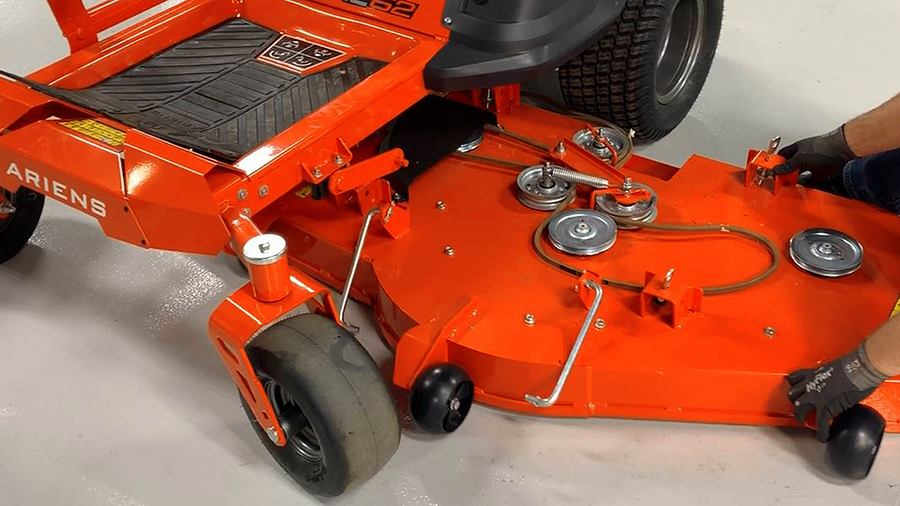 3. Change Oil and Filters
Air Filters
Prior to each season, remember to inspect and replace your lawn mower's air filter. If the air filter is soiled or damaged, dispose of the old filter and install a new filter. We recommend following the manufacturer instructions listed in your manual for this procedure. Click here to watch our easy-to-follow air filter replacement video.​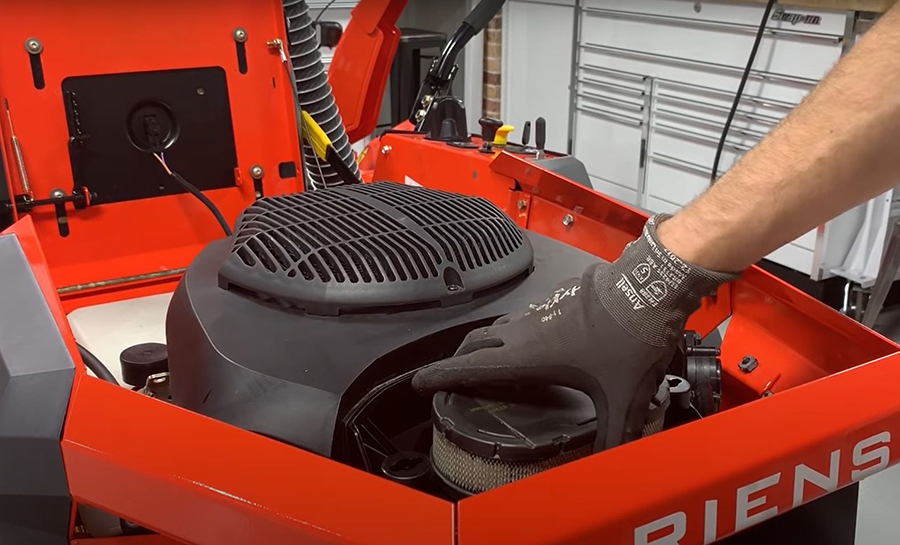 Oil
Gasoline-powered push and zero-turn mowers will need to have their oil changed. Oil should be changed every spring and at intervals specified by the manufacturer. Oil changes are a minimal investment procedure but are extremely important to the engine life of your mower. Remember to always dispose of used oil properly and safely.
4. Check Blades, Spark Plugs, Belts, Batteries, and Tires
With your mower sitting around for months after being used frequently, it is common to forget to check certain parts. Therefore, it is important to check all parts of your mower prior to using it.
Blades
Before checking your mower's blades, you will need to remove your mower's deck. Follow the instructions in your operator's manual to safely remove the deck so you can access the blades. Then, carefully remove the blades on your lawn mower as instructed in your manual. If your blade is chipped, cracked, or bent be sure to replace with a new one. Sharp and balanced blades have better cut quality and they reduce the need to mow the same area twice and waste time.
Handling mower blades can be dangerous and is best left to those with knowledge and experience replacing blades. If you're uncomfortable with this procedure, please rely on your nearest Ariens dealer to complete the service for you.
Spark Plugs
With proper winter storage, spark plugs rarely need to be replaced. If your engine is not running properly or will not start, you may need a new spark plug. Consult your manufactures instructions for diagnosing and replacing.​
Belts
Thoroughly inspect all belts on your mower. Adjust belt tension as needed to address loose or tight conditions. Replace the belt if cracking, splitting, or excessive wear is noticed.
Click here for a step-by-step video on how to replace your zero-turn mower's belts.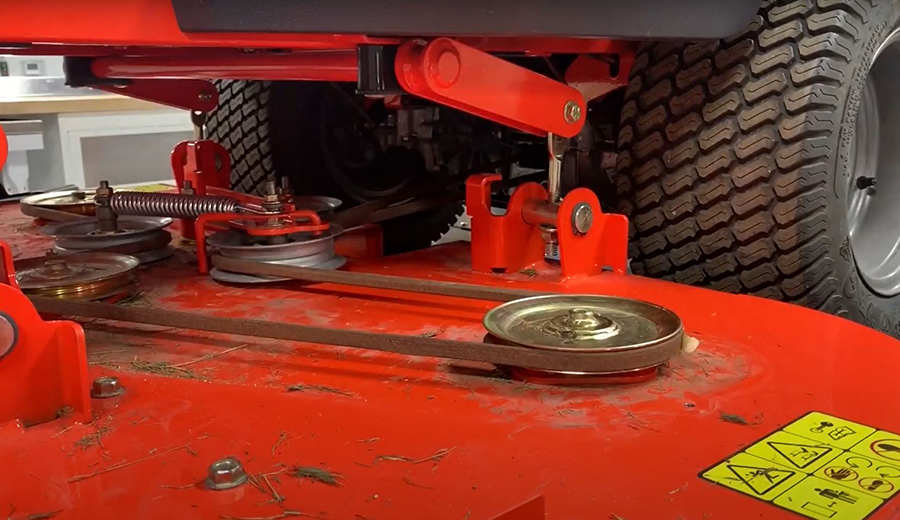 Batteries
Inspect and charge batteries that have been sitting idle over the winter months. Replace any batteries that are showing signs of wear or will not hold a charge. Click here to watch our battery replacement video.​
Tires
Check air pressure and inflate to levels indicated on the sidewall of the tire.​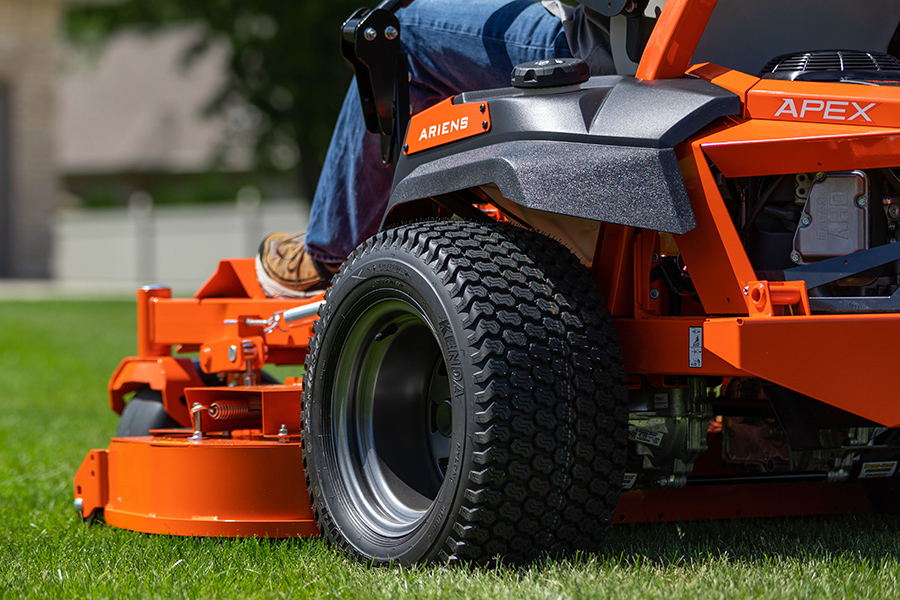 Get Your Lawn Mower Ready
A great mowing season starts in the garage. Having your mower in top shape will help you get through the season worry-free and will maximize your investment. A well-maintained mower can double its useful life.​
Through regular maintenance on key items such as engines, belts, batteries, blades, and filters you will be ready to tackle your yard with ease.​