1/25/2018 6:00:00 AM
​Turning in the shovel for an Ariens® Sno-Thro is an exciting step in home ownership, but it also comes with a few light responsibilities. Though we're confident in the machine's reliability, following these easy care tips will help ensure it stays in your family for years to come.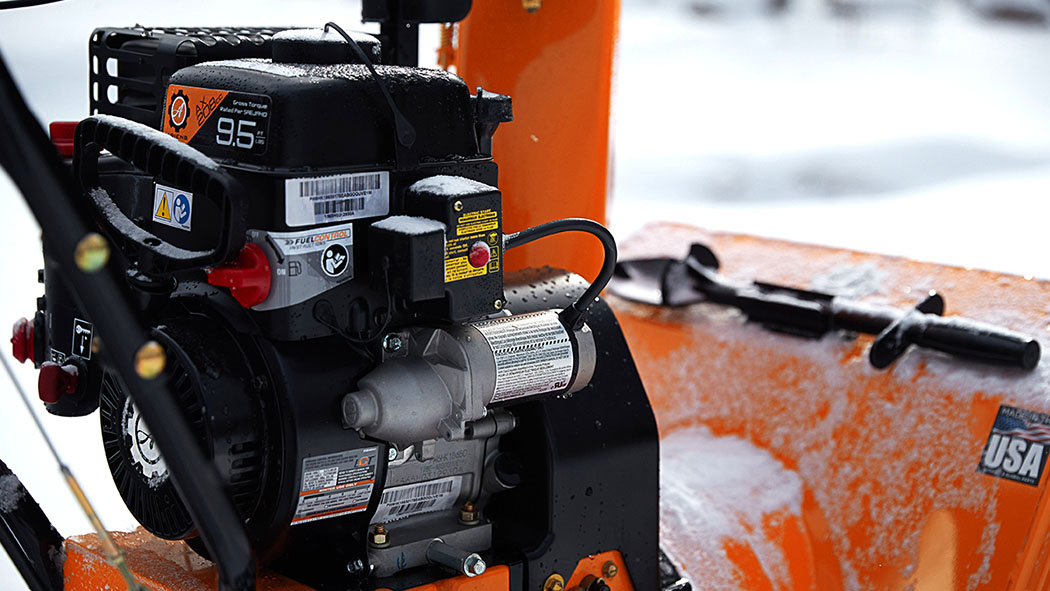 Simple, Everyday Checks
Double-check that all nuts, bolts and screws are intact and tight.
Check the tire pressures.
Check the engine oil level.
Lubrication
Drain the fuel from the tank, tip the unit onto its housing and remove the bottom cover. Apply lubricant to the gears, shafts and chains. Remove the wheels and lubricate the axle.
Pump grease into the zerks on the auger shaft and rotate the augers by hand.
Engine Care
Change your Sno-Thro engine oil regularly and with the correct oil.
Check the spark plug as scheduled and replace as necessary.
Fuel Quality
Always use fresh gasoline purchased within two weeks of use.
Never fill the fuel tank with gasoline having an ethanol content greater than 10 percent.
Storage
Add a quality stabilizer to your gasoline and run the engine for a few minutes to cycle the mixture through the fuel system.
If your unit was stored with untreated fuel, or you experience starting issues, try draining the fuel system and adding fresh gasoline. If you're still having issues starting your snow blower, we suggest contacting your local service dealer for diagnosis and repair. To find a dealer near you, visit https://www.ariens.com/en-us/dealer-locator​.​​