8/28/2018 5:00:00 AM
Use your own grass for a healthier looking lawn
Did you know you can fertilize your lawn using its own grass clippings? A mulch kit enhances curb appeal by returning your lawn's nutrients to the soil for a full, lush lawn.
What's a mulching kit?
Mulching kits are systems of blades and baffles that promote a swirling airflow under a lawn mower deck. The baffle blocks the discharge chute, trapping grass clippings, while specially shaped blades cut and recut the clippings. This results in very fine grass mulch that falls to the soil where it decomposes and feeds your lawn.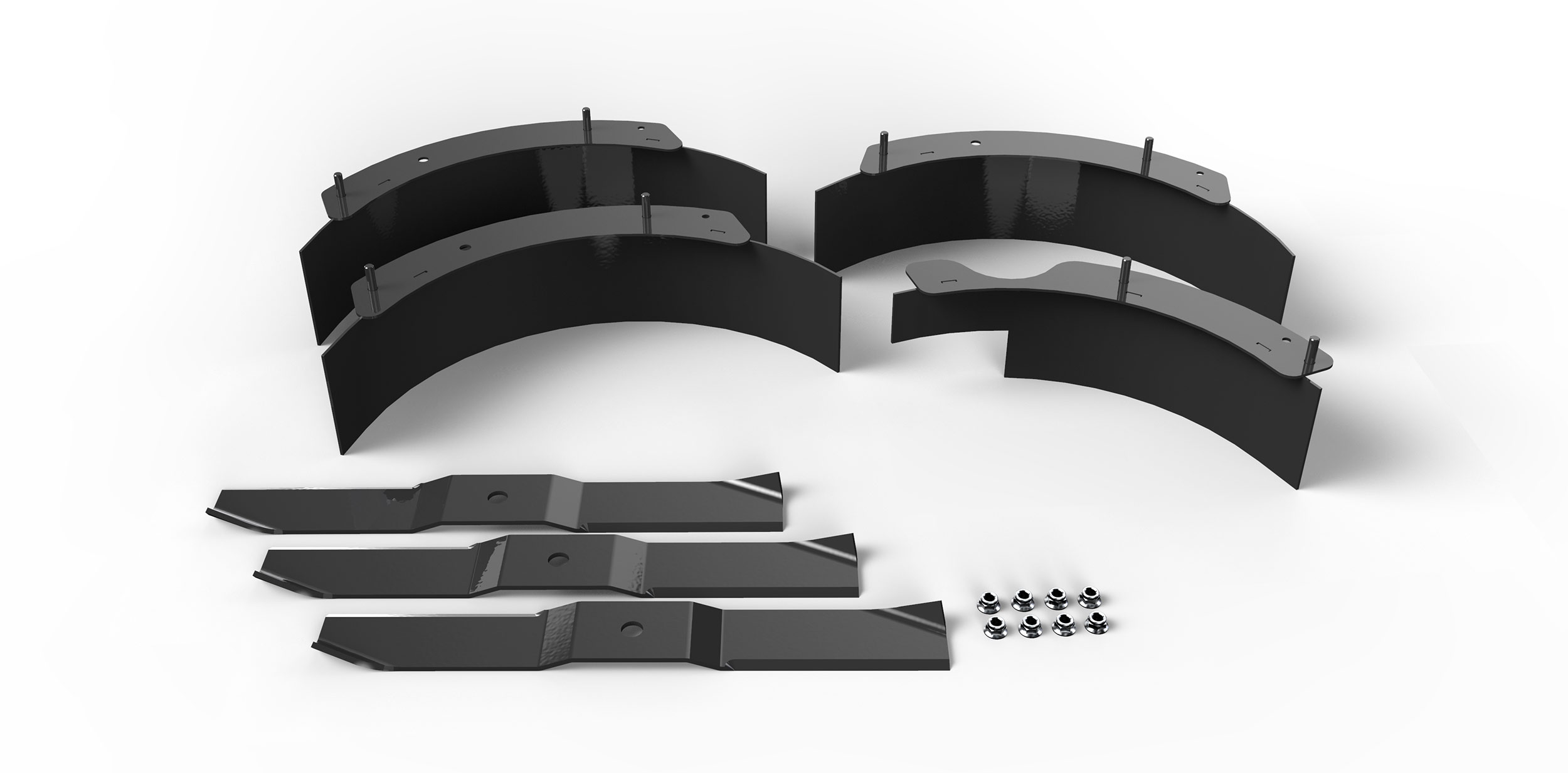 Mulching promotes grass growth
As grass mulch decomposes, this "lawn food" returns primary nutrients like nitrogen and water to the soil as fertilizer. Mulching grass also provides other benefits:
Retains soil moisture
Loosens hard soils and promotes oxygenation to grass roots
Mulching saves time and money
Though bagging clippings results in a clean, fresh look and is advantageous in certain applications, it takes more time. Bagging collection systems need to be emptied, and depending where you live, the grass clippings may need to be transported to a dump site.
Discharged grass clippings will need to be raked, and that's time wasted. Not just immediately after you mow, but later in the season when you'll have to dethatch that layer of dead grass from the soil bed.
Applying store-bought fertilizer? It's a good solution for a nice lawn, but it costs money. Remember, mulch is organic fertilizer, so there's no need to visit a store or spend extra money.
The best way to mulch
To yield the best results from mulching:
Cut grass before it gets too long
Cut grass when it's dry (this will help avoid clumping)
Mow regularly
Don't collect leaves before cutting
Mulch from fallen leaves is very nutritious. Sugar maple leaves have even been shown to inhibit growth of leafy weeds, like dandelions.
Installing a mulch kit
Mulch kits are easy to install and can remain in place all season long. Unless it's the weedy season, it's recommended to mulch each cutting for a lush, healthy lawn.
Mulch kits for all Ariens Zoom, Ikon X, Ikon XL and Apex zero-turn mowers can be purchased through a dealer or at the Ariens online parts store. Easy-to-follow instructions will guide the installation at home, or, if preferred, with help from your nearest Ariens dealer.