7/10/2019 5:00:00 AM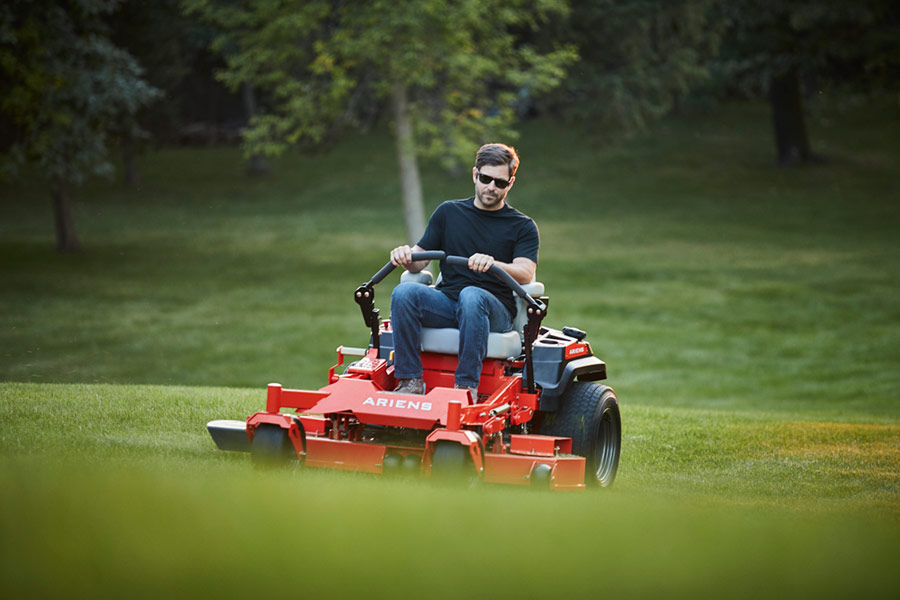 What's so special about cutting grass? Nothing usually. It's just that weekly gardening job we do from spring to autumn, keeping our lawns neat, tidy and British. Out comes the traditional ride-on mower or garden tractor, call it what you will, and off you potter at 3-4mph, mowing away the hours. Not very exciting is it? Enter zero-turn mowing. If you've never driven a zero-turn mower you're in for an experience. It does exactly what it says, spins through 360° on one spot, turning on the proverbial sixpence. 'So what?' You might say. Well, it's all a matter of time. Whiling away the hours doing three-point turns on the garden tractor, at the end of every line, may suit some of us on a lazy Sunday. But as our lives get busier, and time saving becomes more critical, wouldn't it make a difference if your time cutting the grass was halved?
Zero-turn mowing is fast. You can whizz around at 5-8 mph, and at the end of the line do a one-eighty degree turn, align the deck edge with the row you've just cut and keep on going. You've reduced cutting time by 50% over mowing with a lawn tractor. What's more, you're doing all this without the conventional steering system. Zero-turns are driven and steered by the rear wheels via an independent transmission. Two levers are all you need to drive, brake and steer. Spinning on the spot is achieved by either pushing the left hand or right hand forward, eliminating the need for three point-turns at the end of the cutting pass. Even more time is saved with the wide range of cutting deck options available for zero-turns; the larger the deck the faster you cut.
The next consideration is comfort. So far we haven't mentioned a product name so now we will. Ariens is one make of zero-turn, originating from the US, now being built in Britain. And they are built to be comfortable with high-back, plush and adjustable seats. The controls are all positioned in ergonomic and easily accessible locations so you can simply enjoy the ride. Zero-turns are generally more durable, built with thicker steel, and Ariens mowers boast a fully welded tubular frame design, much stronger than the traditional C-channel frames of lawn tractors. With options for fully fabricated steel, deep decks, cutting decks are more durable and promote maximum airflow. Fabricated decks on Ariens zero turn models are aerodynamically designed so grass is pulled toward the blades and clippings are discharged evenly. The result is a superior cut quality without stragglers or clumps.
The zero-turn concept is for one and all, from the professional to the semi-professional and the homeowner who wants a fast mow without sacrificing the quality. The best way to discover the benefits of the zero-turn is to visit an Ariens dealer. Ariens is a growing brand in the UK with an extensive dealer network providing full back-up for sales, servicing and parts. For more information contact Ariens on 01844 278800.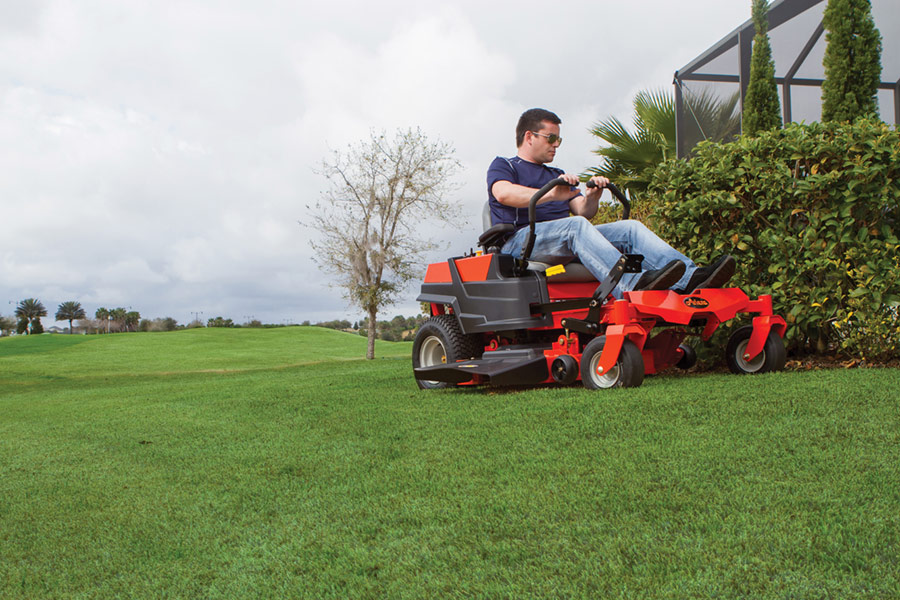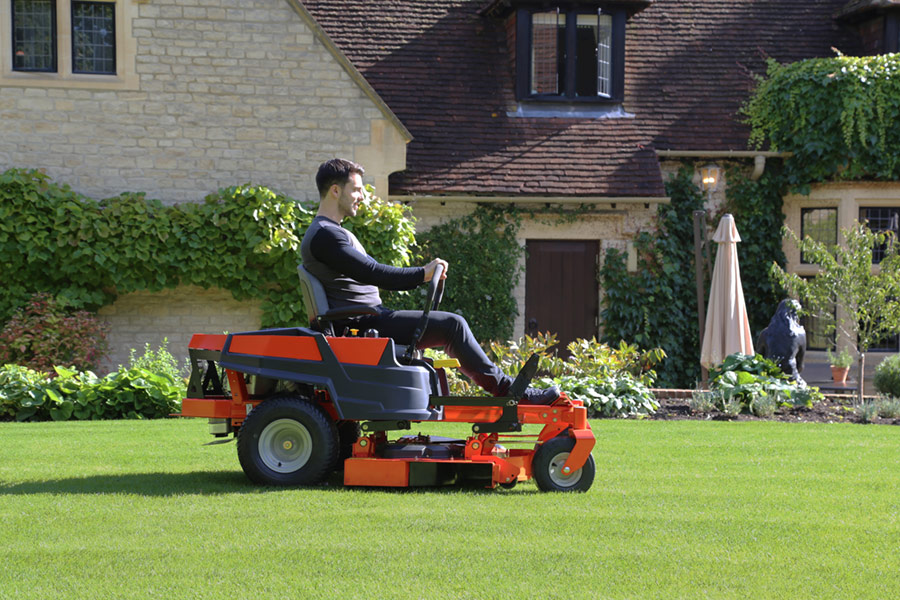 ​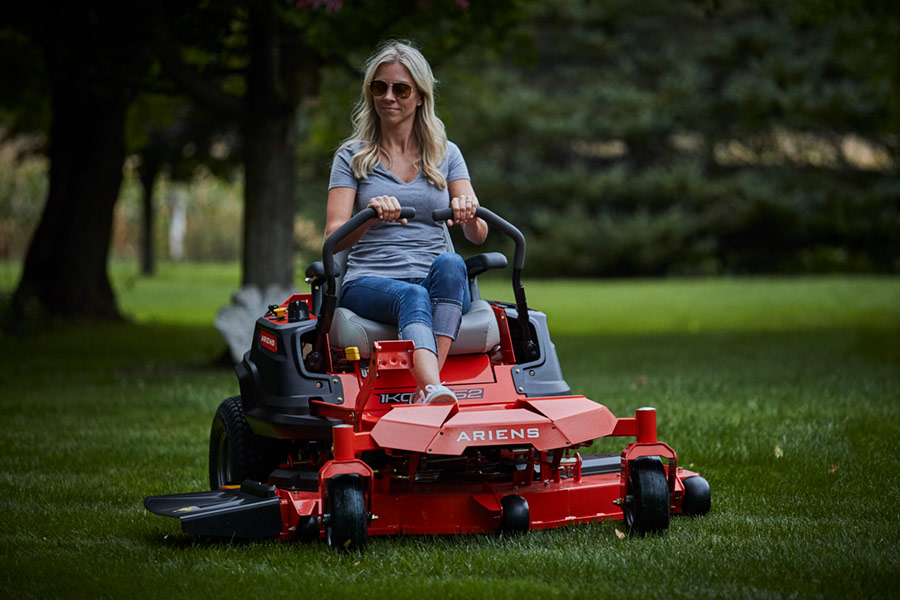 ​
​​