10/22/2019 5:00:00 AM
Alistair Stride, Regional Southern Manager for corporate horticulturist firm, Flora-tec Ltd explains how his recently specified Ariens APEX zero-turn mowers are already adding value to the business, in the latest edition of the Ariens blog.
"Flora-tec became aware of the Ariens APEX machines through our local dealer, Mark Brown at M&A Brown & Sons Ltd and Steve Campbell from Ariens, when we had arranged a demo for some alternative equipment. Mark brought these zero-turn machines down as he thought they would be suitable for the work our business does. Our first contact with the machines was at the start of this year and we were initially impressed with what we saw.
Where these machines fit with us is, Flora-tec run a lot of mobile teams to our clients' sites across the south of England. We were running large pedestrian machines as these were easy to transport in our vans. Having a ride-on machine with a large deck, such as the 48" that also goes in the back of a van was a big selling point for us and the APEX 48" ticks that box. From a price point, the Ariens APEX zero-turn was an attractive choice, it was very competitive for its size and nature on the market. The APEX 48 was comparable on size and output performance with the pedestrian machines we were originally looking at. We wanted a smallish ride-on zero-turn that we could add to our portfolio. The four APEX machines we purchased are now out with the mobile teams, they've been running them for a few weeks now and are over the moon with them. We've had some positive feedback from the guys who use them, so we have been happy with our decision to specify them.
Flora-tec are corporate horticulturists who predominantly look after commercial sites, specifically corporate headquarters and office spaces. They tend to be more pristine sites so the fact that the APEX' looked the part as well as delivered a clean cut was beneficial. We did order mulching kits for the zero-turns so they can cut rougher grass, extending the types of work we can undertake.
I was aware of the Ariens brand but hadn't personally used them before. When I saw these, I was very impressed with the build quality. They look and feel very robust – the steel frame and big wheels show this zero-turn means business. The fact that they're also fitted with a reputable branded Kawasaki twin cylinder engine with a good warranty, shows this is a decent machine that I have confidence in.
The APEX's main saving to us is due to its size, it can go in a van. The saving for us is that we no longer need trailers to tow this sort of equipment around. This brings substantial fuel efficiencies and the need for compliant trailer towing licences, is no longer required. It makes things so much simpler and less of a hassle, these zero-turn machines go in the van and are then driven to the site without the need for acquiring trailers and trained staff. Lots of the new guys struggle to get the license so this solves that issue. As a business, anything that prevents downtime is critical to us and the APEX machines do that. Flora-tec's team usually consist of three individuals and usually only one of them has the towing licence so this can be problematic. We run teams from south Devon through to the north of Norfolk and logistics can be challenging especially if there aren't the personnel to move the equipment needed to complete the job. The APEX' zero-turns come into their element here and we don't have the hassle.
There are so many features of the APEX that I like – the seat is really comfortable. Operator comfort is essential as my guys are using these machines for several hours a day. The foot operated deck lift is so easy to use. The ergonomics of this means that the guys aren't having to twist their body like they would with a hand operated deck lift and thus adds to the smoother operation of using the machine for longer periods of time. I like the fact that these machines don't use a diesel engine, this makes for a less noisy machine and smoother engine operation. These are quieter machines, which is great for the operator and on the corporate sites we are working on.
To summarise, I would definitely recommend the Ariens APEX to other commercial gardening businesses. It's an extremely versatile machine that's got great manoeuvrability, and is a great size, weight and with a good configuration, is also able to fit into a van. My guys are already fighting over them. We're very pleased with the four machines we have introduced into Flora-tec and they are already adding value".
Ariens is a growing brand in the UK and Europe, For more information contact Ariens on 01844 278800 or find your nearest Ariens dealer.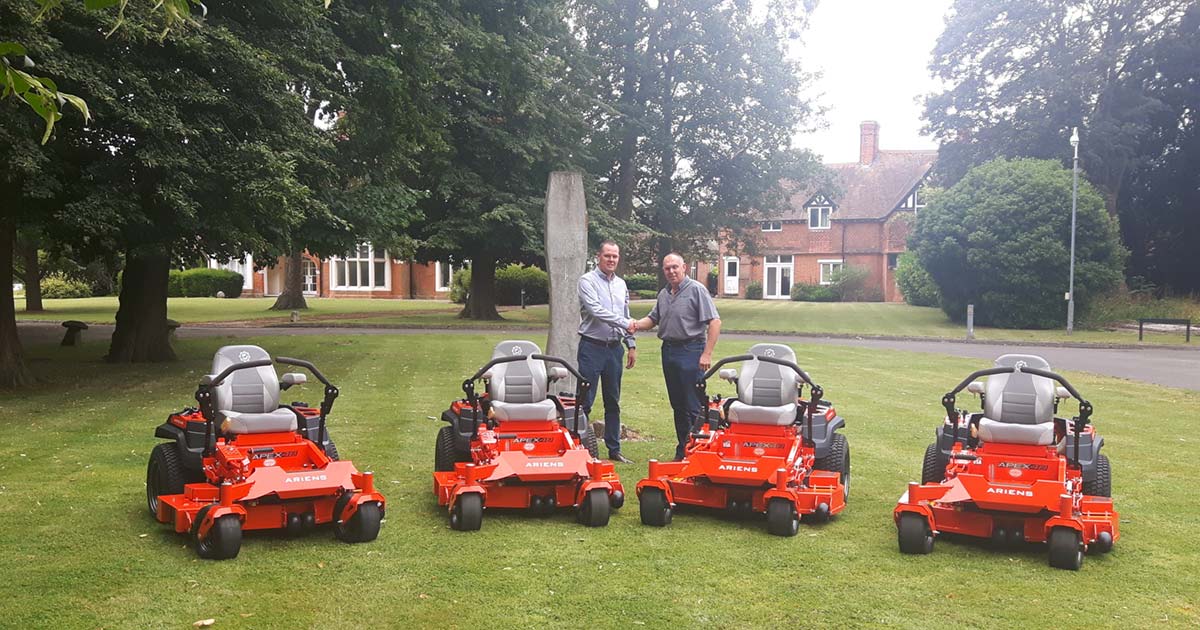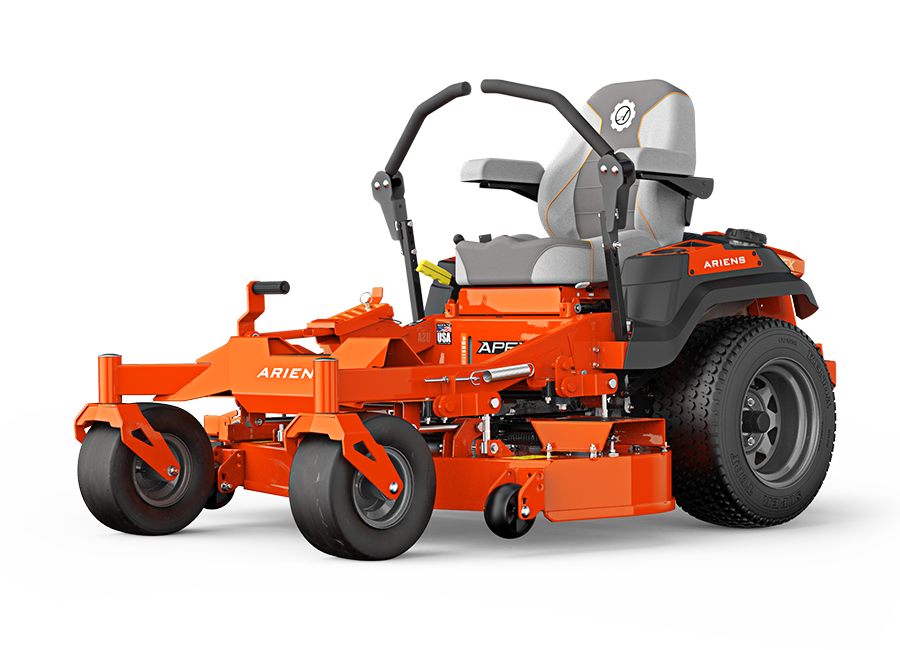 ​
​