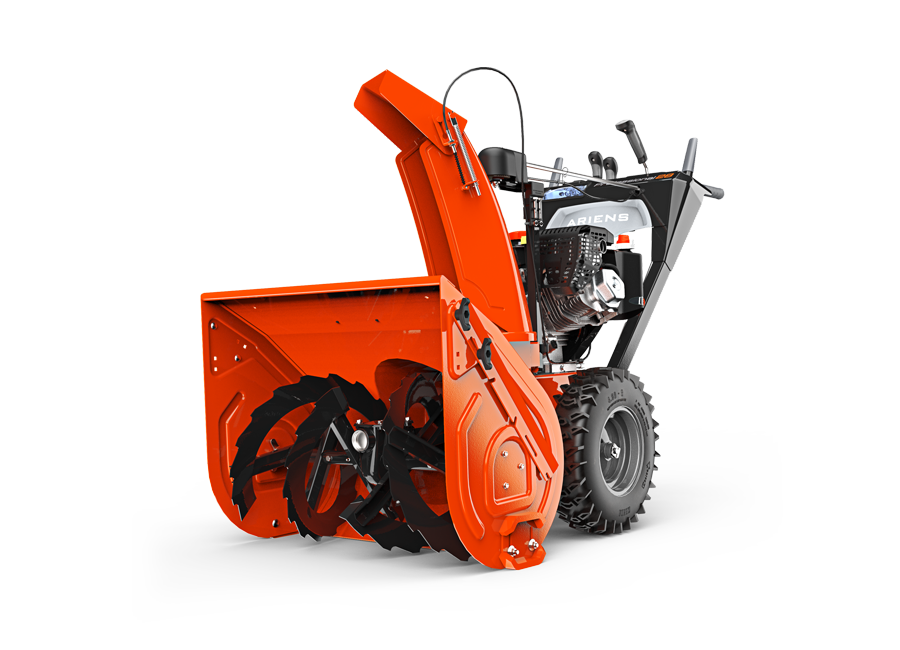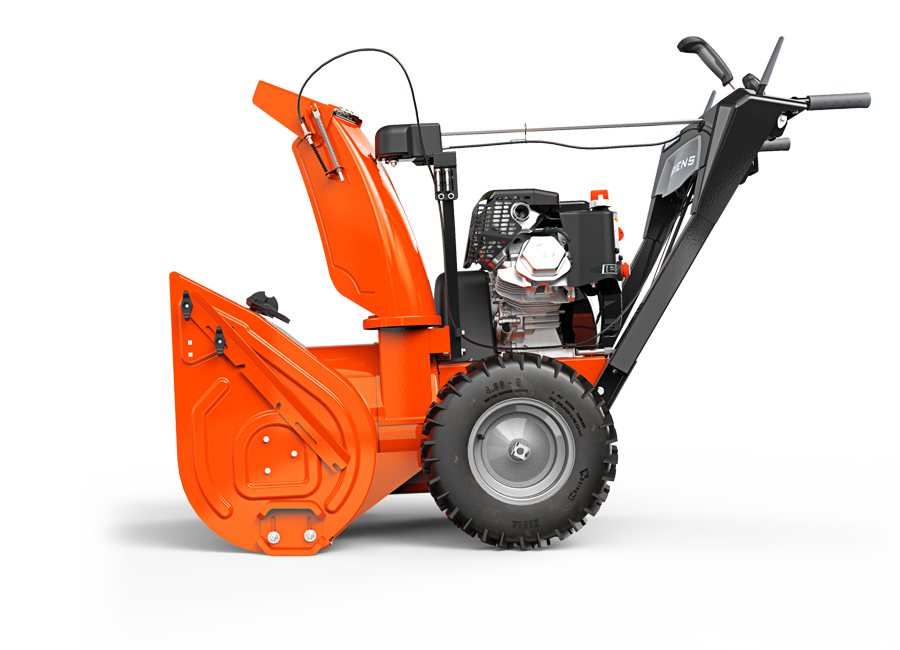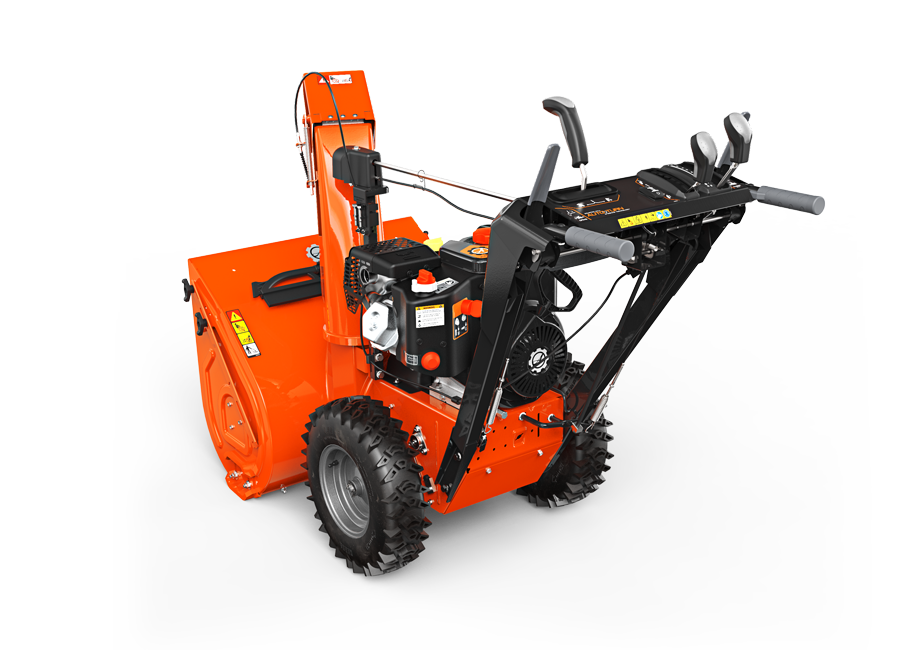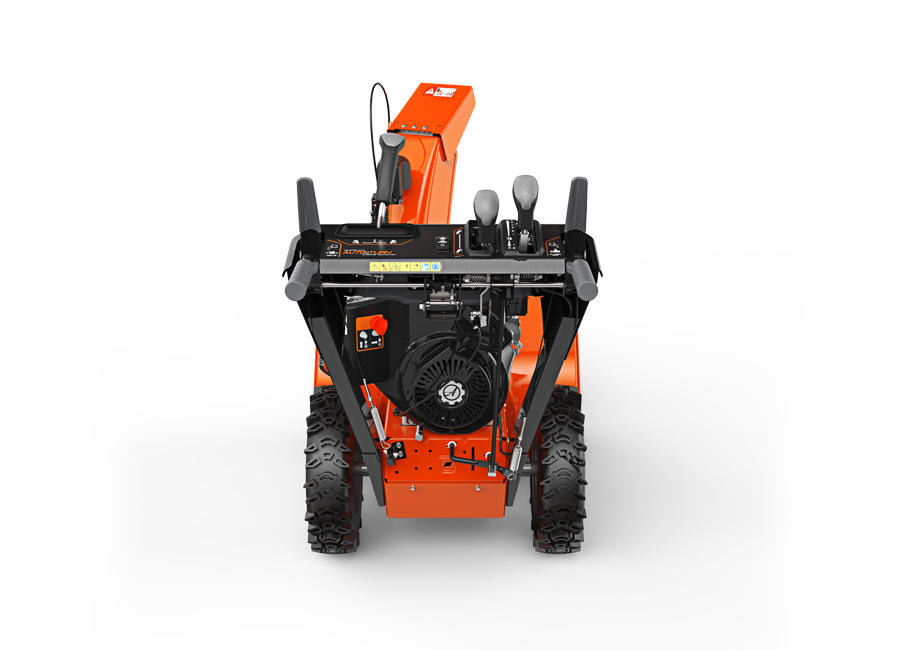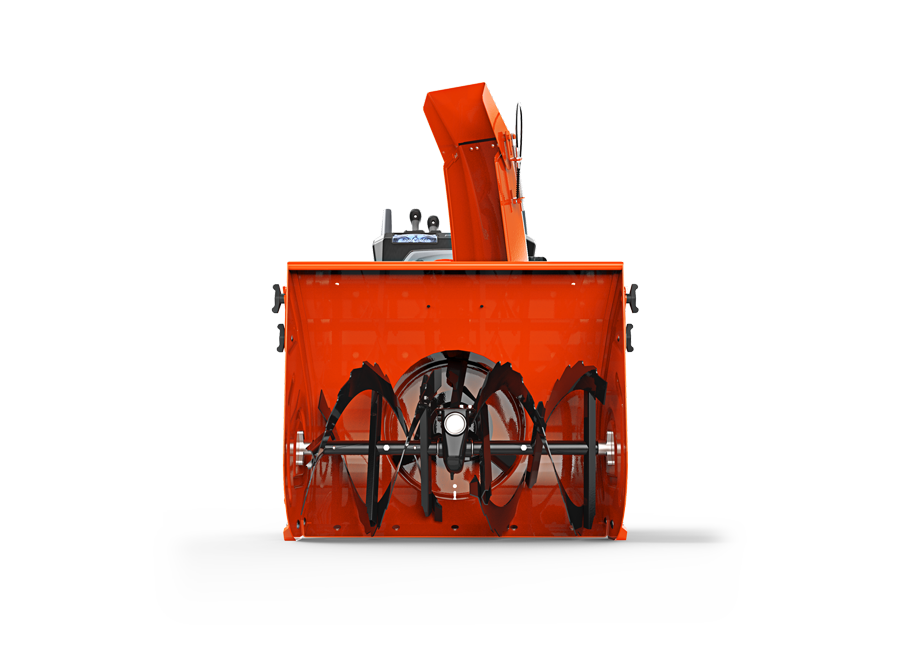 Front 3/4
Profile
Rear 3/4
Rear
Front
Professional 28
TOP-OF-THE-LINE. FOR COMMERCIAL AND HEAVY RESIDENTIAL USE.
Designed and built for professionals, but also used by homeowners. Huge 59.7cm (23.5") housing height to swallow deep snow drifts. 40.6cm (16") auger diameter. 420cc engine. Blows snow up to 18.29 metres and clears up to 81.6 tons/hour dependent on model. Choice of 71.1cm (28") or 81.3cm (32") clearing widths.
Find Your local dealer
REINFORCED STEEL HANDLEBARS
Constructed of 100% steel and fully reinforced. Because a machine this powerful requires handlebars just as strong.
14" IMPELLER
Large, three-blade all-steel impeller throws snow far and fast, up to 102 tons/hour, and keeps intake area clear to pull in snow
ARIENS AX EZ-LAUNCH™ EFI
One turn of the key. One pull to start. No matter what the conditions. The Ariens AX EZ-Launch™ EFI starts easier, sips less fuel and throws with more consistent power. EZ-Launch™ EFI allows you to be the first to start and first to finish.
Learn About EFI ​»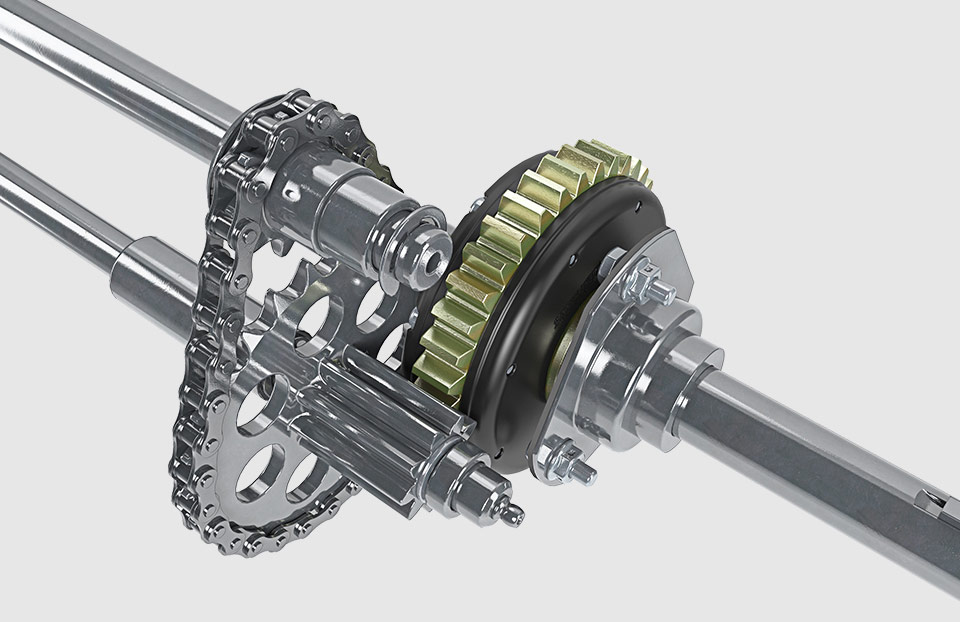 AUTO-TURN STEERING
We brought a zero-degree turning radius to snow blowing, delivering smooth, precise, even turns.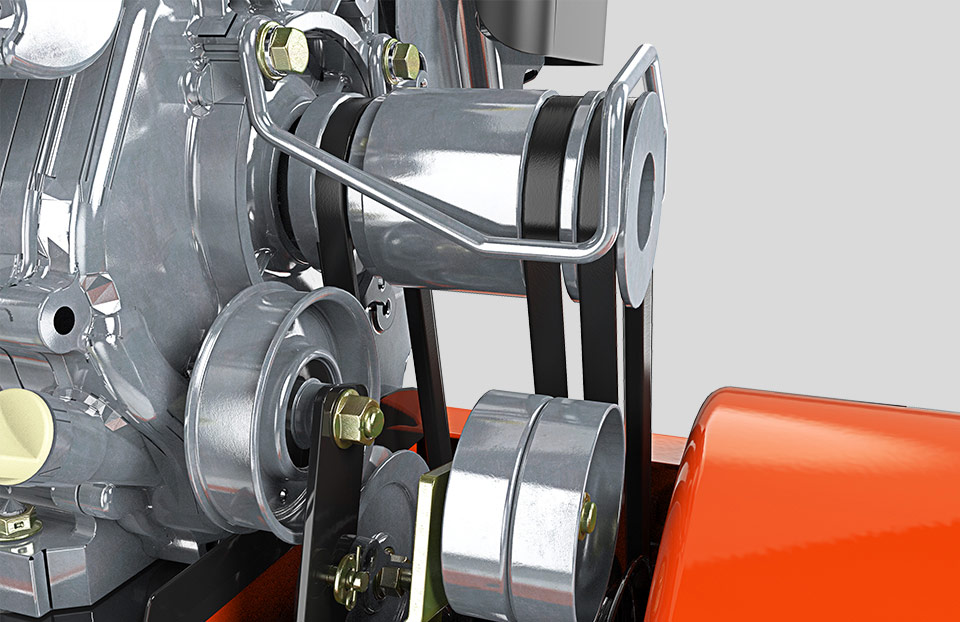 DUAL BELT DRIVE
Two belts, instead of just one, efficiently capture engine torque to move more snow with less belt wear.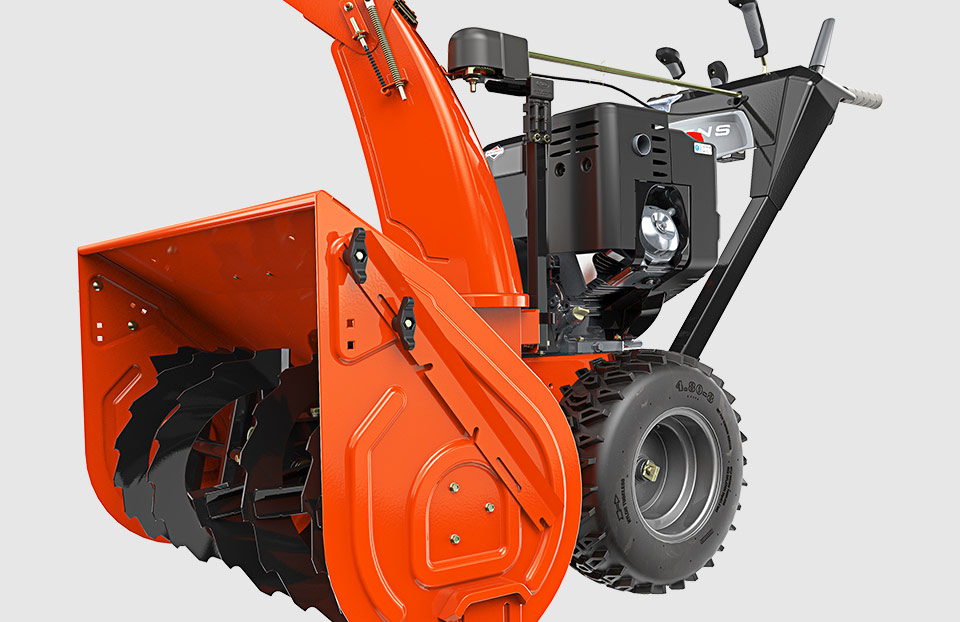 ALL-STEEL FRAME AND DASH
The handlebars, dash, housing, multidirectional chute and even the skid shoes are 100% steel.
Professional Series Models
28" (71cm) Clearing Width
79 tons/hour
Ariens Polar Force Pro by Briggs & Stratton® 420
28" (71cm) Clearing Width
72 tons/hour
Ariens AX 420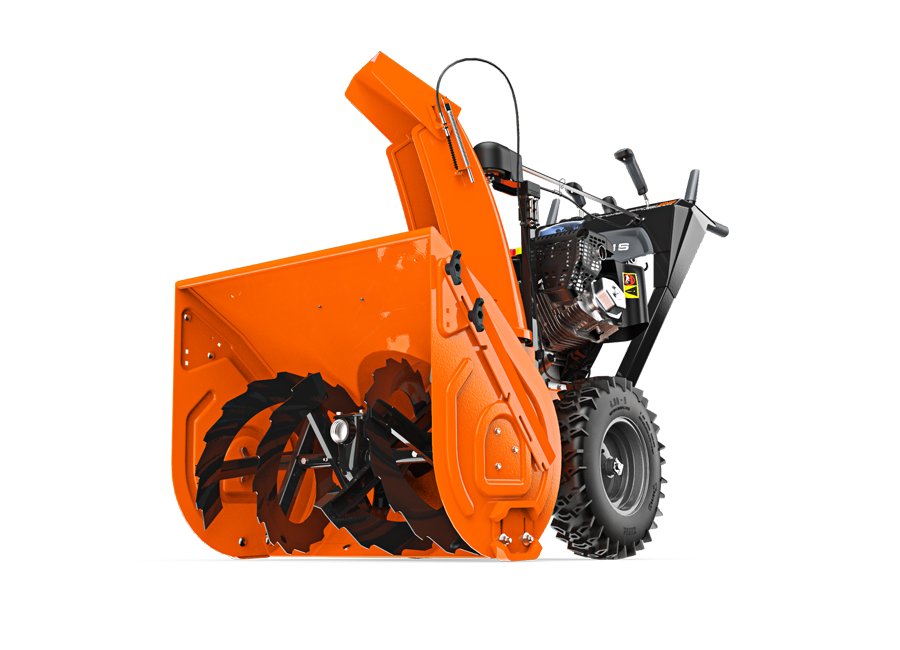 28" (71cm) Clearing Width
79 tons/hour
Ariens AX®