Front
Front 3/4
Profile
Rear
Rear 3/4
Top
ZENITH E
BATTERY BENEFITS - PETROL PERFORMANCE
The new Ariens ZENITH E is a fully commercial, all-day electric zero-turn. It features four FusionCore lithium-ion batteries that offer 5.5 hours of continuous cutting on one charge. The ZENITH E can provide landscapers with the opportunity to access contracts where there is a requirement for low-emissions and low noise.
Find Your local dealer
ZENITH E Series Models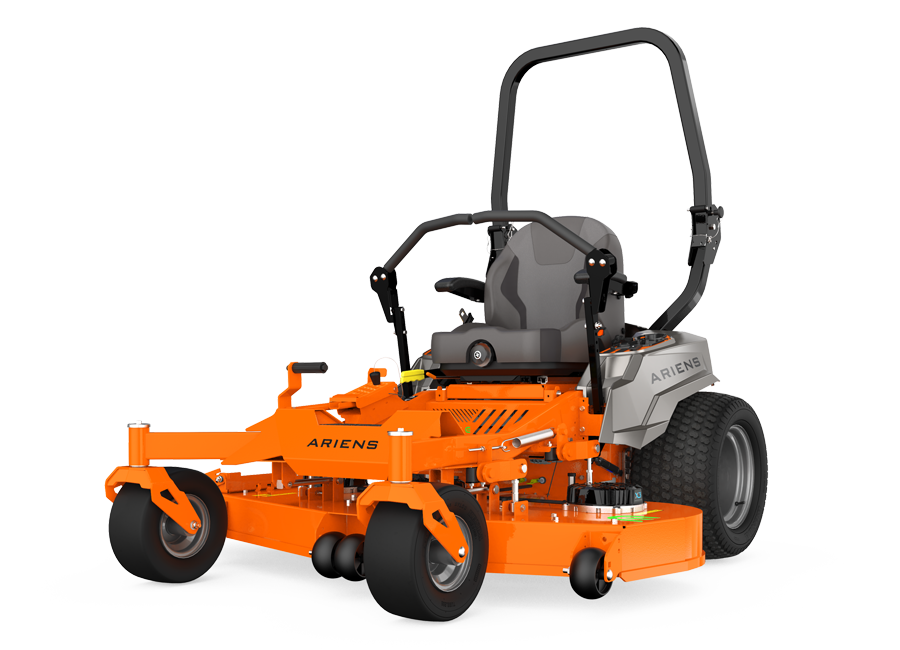 ​​​​60" (152cm) Cutting Width
0cc
​​​​60" (152cm) Cutting Width
0cc
FUSIONCORE LITHIUM-ION BATTERY TECHNOLOGY
Four interchangeable lithium-ion, sealed-for-life, 56v batteries with 4kWh capacity – will drive on just one pack, and cut on two.
Achieve up to 5.5 hours of continuous cutting on a full charge.

INTELLIGENT LOAD BALANCING
This patent-pending management system priortises how the ZENITH E balances power. It will only draw from the full batteries until they reach the same level as those with less charge. Power is drawn from fully-charged batteries first, before then drawing from all four batteries equally, thus ensuring consistent power and cutting performance throughout.
PROPRIETARY ELECTRIC TRANSAXLES
A brushless electric drive motor coupled with dual reduction planetary gearbox, provides the same feel as a petrol commercial zero-turn.

COMMERCIAL CUTTING DECK
A durable, 10-gauge steel deck is designed with 14cm (5 1/2") depth, providing optimal airflow in all mowing conditions for professional cutting performance.
Suspension seat and arm rests
High-back, full suspension seat with padded arm rests for all-day comfort.

ROPS
Frame supports a folding ROPS as standard – for added protection for the operator.