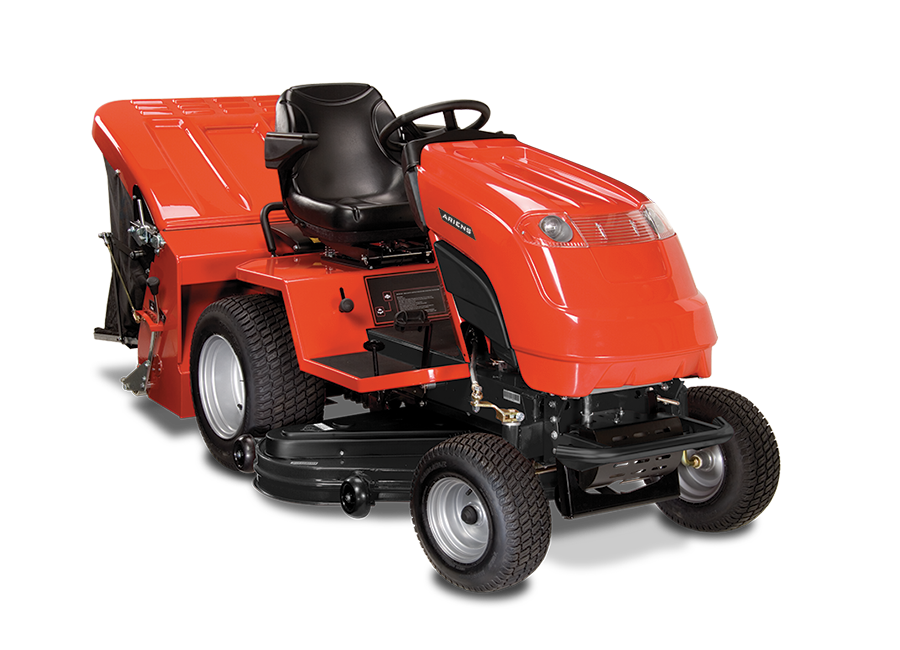 A SERIES
HIGHLY SPECIFIED GARDEN TRACTORS FOR THE LARGER GARDEN
​A large, premium-grade garden tractor. The A25-50HE has a host of features and a commercial-grade, heavy-duty chassis. 127cm (50") IBS cutter deck. Optional 390 litre Powered Grass Collector. Will make short work of mowing lawns, paddocks or orchards.
Find Your local dealer
A Series Series Models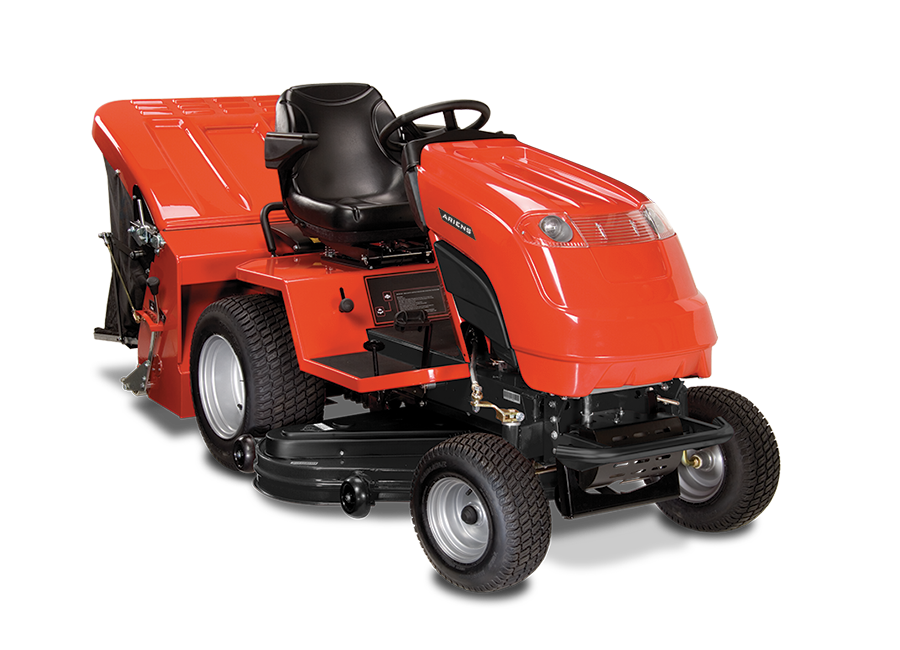 ​​​​50" (127cm) Cutting Width
Kawasaki FR730V twin cylinder 2
726cc
POWERED GRASS COLLECTOR
​The optional 390 litre PGC uses brushes driven by the tractor's engine to sweep the turf and collect grass cuttings, while the roller creates classic stripes. It can also clear away fallen autumn leaves.
IBS CUTTER DECK
​The 127cm (50") IBS deck will make short work of even the largest lawn. It incorporates three blades in triangular formation – the rear two contra-rotate and lead blade cuts the middle strip. Clippings are thrown to the rear of the deck in to the path of the optional Powered Grass Collector.
ELECTRIC LIFT & EMPTYING
The electric lift and emptying of the optional 390 litre Powered Grass Collector minimises time and effort. The lift and emptying mechanism is powered by an actuator. At a push of a button, the lift arms on the back of the tractor raise or lower the grass collector to the desired position. A separate switch controls the emptying of the collector. Once activated, the bottom pan of the collector extends out as the PGC net rotates.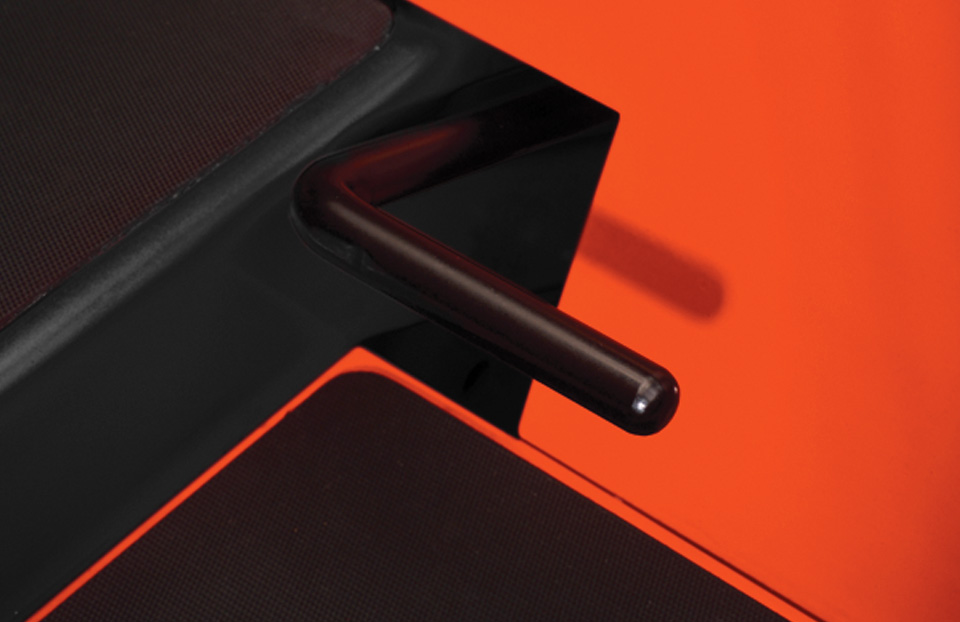 DIFFERENTIAL LOCK
Locking the rear differential prevents wheel spin and forces the two driving wheels to turn at the same speed. This helps gain traction when the tractor is in mud or travelling in difficult conditions.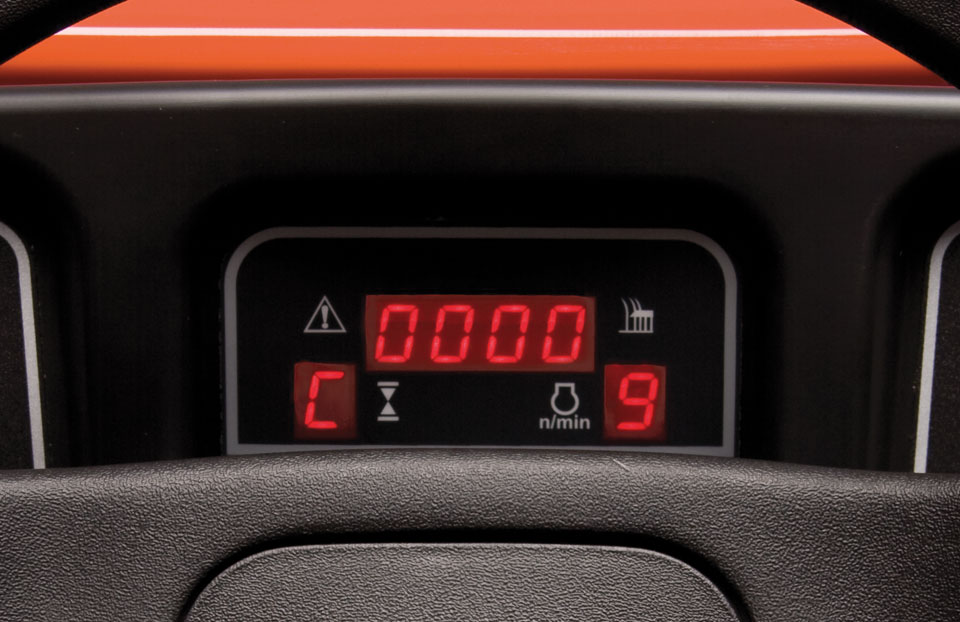 OPERATING MANAGEMENT SYSTEM (OMS)
OMS is an easy-to-use dashboard display designed to achieve optimum speed, performance and economy. The system also warns when fuel levels are low or if a service interval is nearing.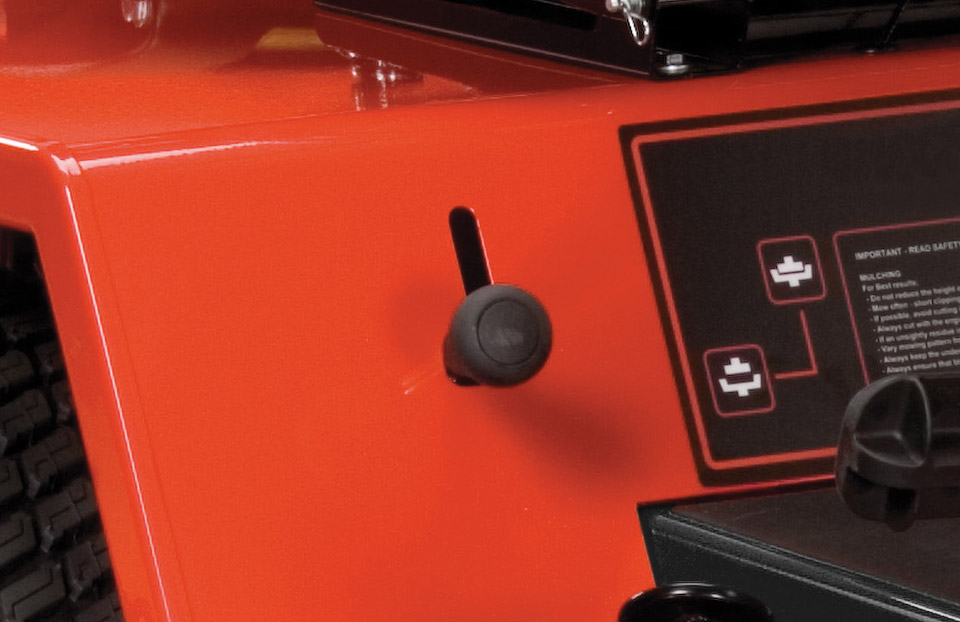 POWER TAKE-OFF
The Power take-off (PTO) enables a variety of powered attachments to be run by utilisng the power of the tractor's engine. A Series garden tractors feature a manually engaged power take-off.