5/7/2019 5:00:00 AM
By: Paul Smith, self-employed gardner,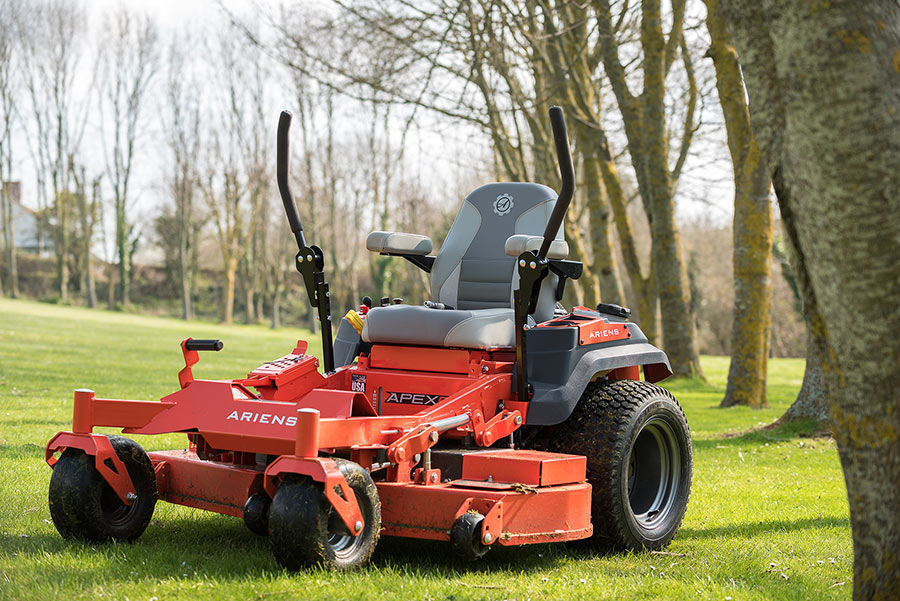 Paul Smith, self-employed gardener from the south of England discusses why he bought the Ariens Apex 52 over alternative mowing solutions in the latest issue of the Arien​s blog.
"The Ariens zero-turn is a different kettle of fish to what I'm used to as there's no steering wheel. This is the first zero-turn I've used and even sat on, don't let the absence of a steering wheel eliminate this as a new mowing contender. I've had it for three weeks and it just comes so naturally to me now. There was a lot of concentration required in the beginning but now there's no stopping me!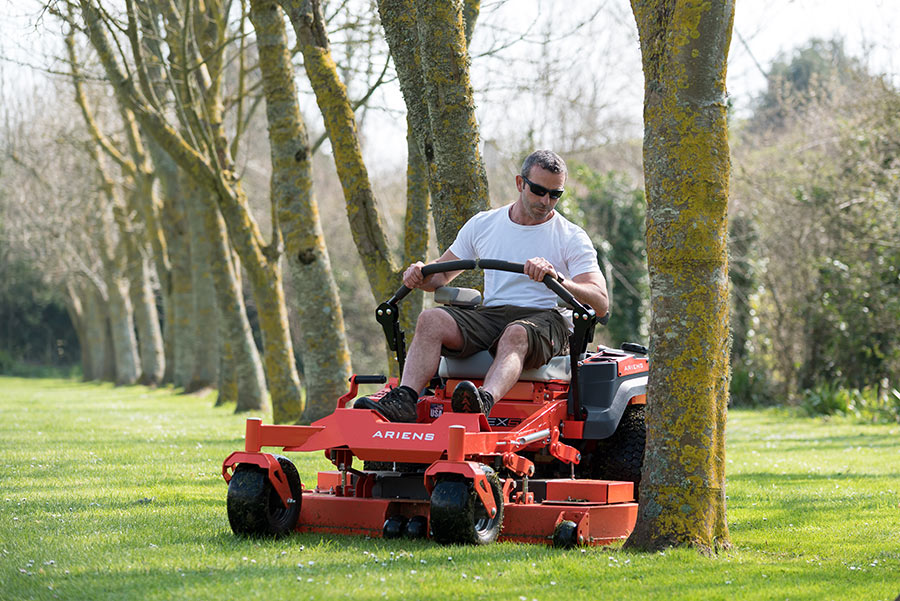 One of my clients has a very large estate with an awful lot of grass. There's lots of different scenarios going on: Fields, formal lawns, utility lawns, croquet lawn, walled garden, a big orchard and small fields with lots of trees and shrubs to go around so finding a machine that was capable of mowing in many of these areas was critical. There's seven acres of lawns in total so lots of mowing!
We have a large tractor, a massive diesel thing to do the two fields but it's very old and we had a ride-on tractor to do the smaller lawns and cut around the edges, trees and shrubs. We chose the Ariens Apex to replace the ride-on as it's a lot wider and a lot faster and it can do the same job as the big tractor so we know that we have one mower that can do everything. We like the fact that the Apex can mow most of this estate. We have the tow bar fitted so we can tow a scarifier behind it to scarify the lawns and we use it to tow small amounts in the trailer.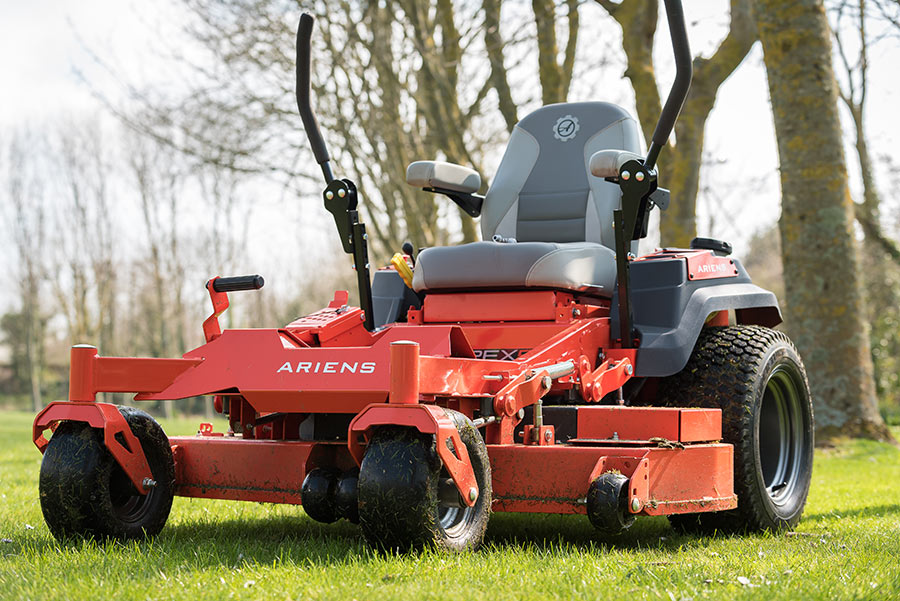 There is a lot of garden maintenance required as it's so big and varied. I have been looking after this client's grounds for over 15 years and we've gone through all sorts of machines and the Ariens Apex is certainly the best we've had yet. It's wider, faster and a lot more maneuverable than a front deck steering wheel type ride-on. I think it's also more practical in a lot of ways as there's not so much involved mechanically. The last ride-on we had, had a drive shaft, steering columns and the like where with a zero turn you have an engine and two motors right there underneath the seat without anything too complicated to go wrong. I really like the simplicity of it and how robust it is—it's very well built. I couldn't even stand on the deck on my ride-on as it just tipped over, whereas the Apex is built like the brick proverbial and it looks like it too with its steel frame, large deck and tyres.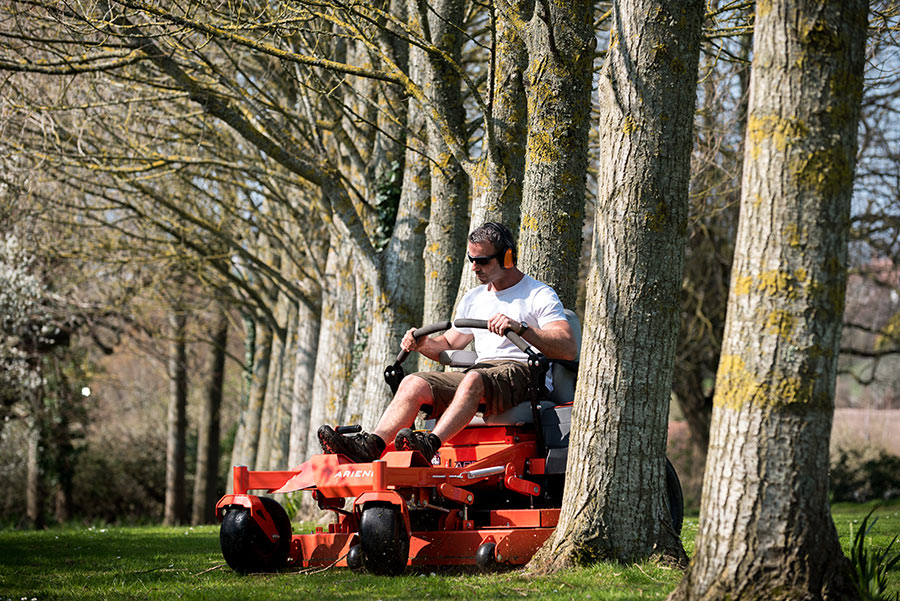 The last machine we had was about the same price as the Apex 52 but it was a much lesser machine, lesser engine, lesser grade steel. Ariens just beats it in so many ways. Because the deck is wider and it's faster, it's twice as effective. With time management, I can get twice as much done which for a self-employed gardener like myself is spot-on. The fact that the zero-turn does what it says it does and turns on itself does mean that I'm cutting grass in half the time and not going over already cut grass or doing multiple point-turns. There's so much to do on this client's property and we only have on​e day there so you can imagine how busy we get. My colleague and I start early and discuss the priorities for the day, two of us for seven hours and in midsummer we spend 3.5 hours between us cutting grass. The quicker we can get it done the better and my new Apex will reduce this cutting time by half!
It's a really, really good machine!
​