11/26/2019 6:00:00 AM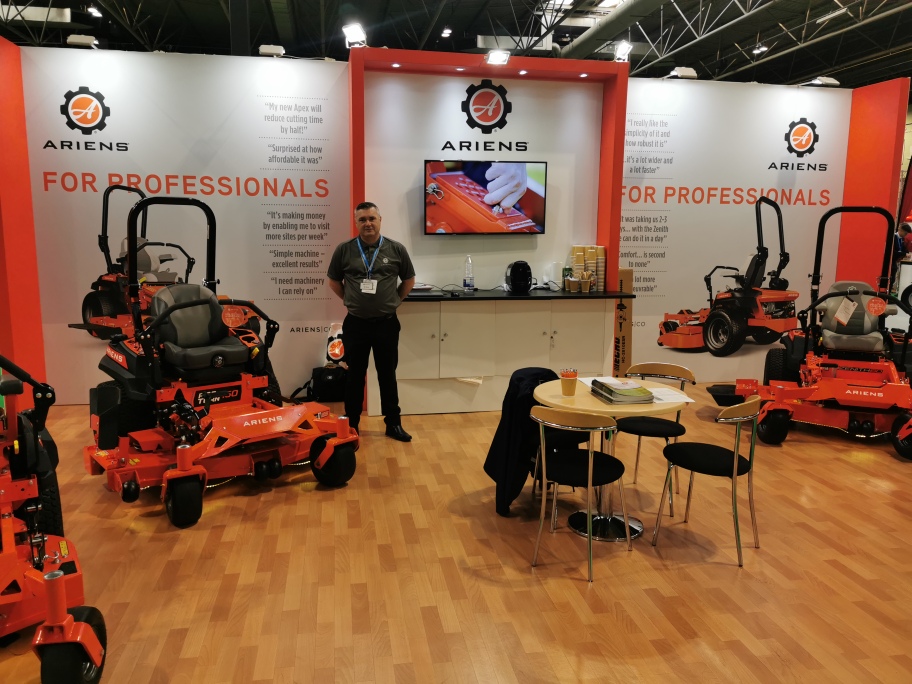 ​
AriensCo returned to Saltex this year with several zero-turn models from their range, including the new ZENITH 60 professional mower. The company says the show was exceptional for its number of visitors to their stand and the quality of the leads taken, which will be passed on to the dealer network. The Ariens zero-turns also drew a great deal of attention fr​om prospective dealers interested in selling both the professional and domestic machines.
"We had a large number of dealers come to the stand to talk about the market for zero-turns," says Ariens Area Sales Manager, Richard Williams, "and end-users and contractors wanting to know about the potential benefits of using the machines. It was the first time we have shown the new Zenith, which is one of the zero-turn mowers we are manufacturing in the UK." Ariens is the only zero-turn manufacturer in Europe and made the decision to produce a number of models in Britain based on the fast-growing demand experienced over recent years. Hear Richard's interview with Turf TV as he discusses the success of Ariens in the UK.
"Users are drawn to our zero-turns for their comfort, durability and above all, cost-effectiveness," says Richard, "their speed and large deck sizes make a very big saving in time and that in-turn contributes substantially to the cost of the machine." These features and benefits very much apply to the all-new Ariens ZENITH 60 which is designed for the professional looking for all-day, everyday use from their mower. It offers commercial-grade features and outstanding performance with its large 152cm (60") cutter deck and faster ground speed. AriensCo points out that this commercial quality, the durable industry-leading steel frames and high performance apply across the entire Ariens range of zero-turn mowers.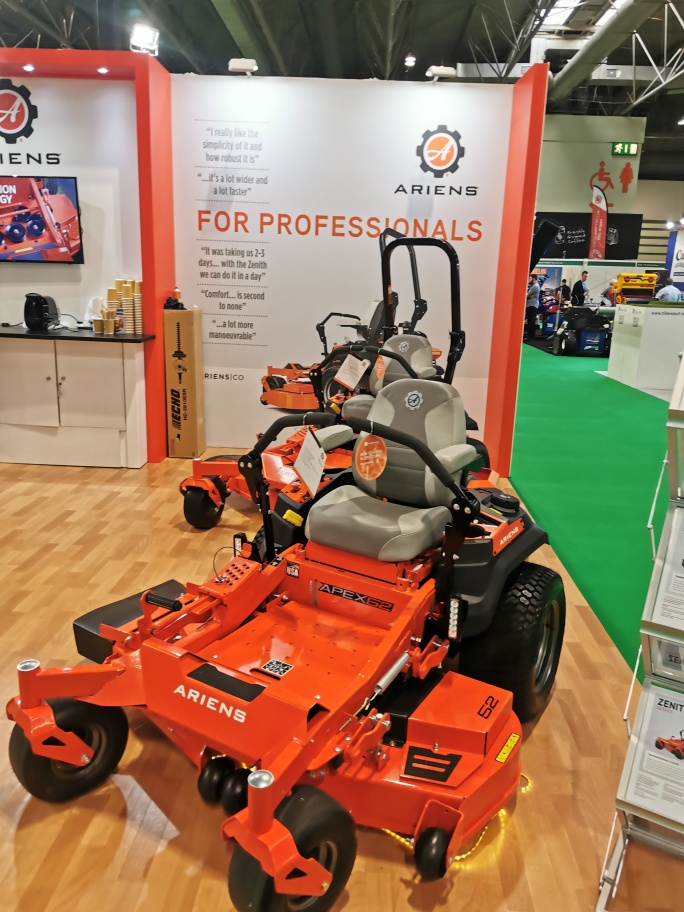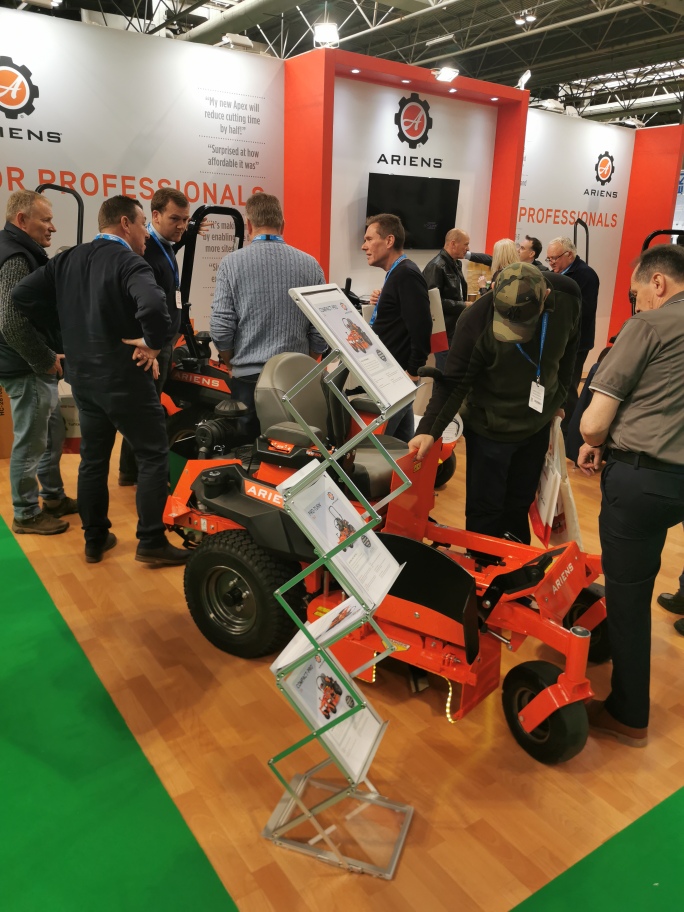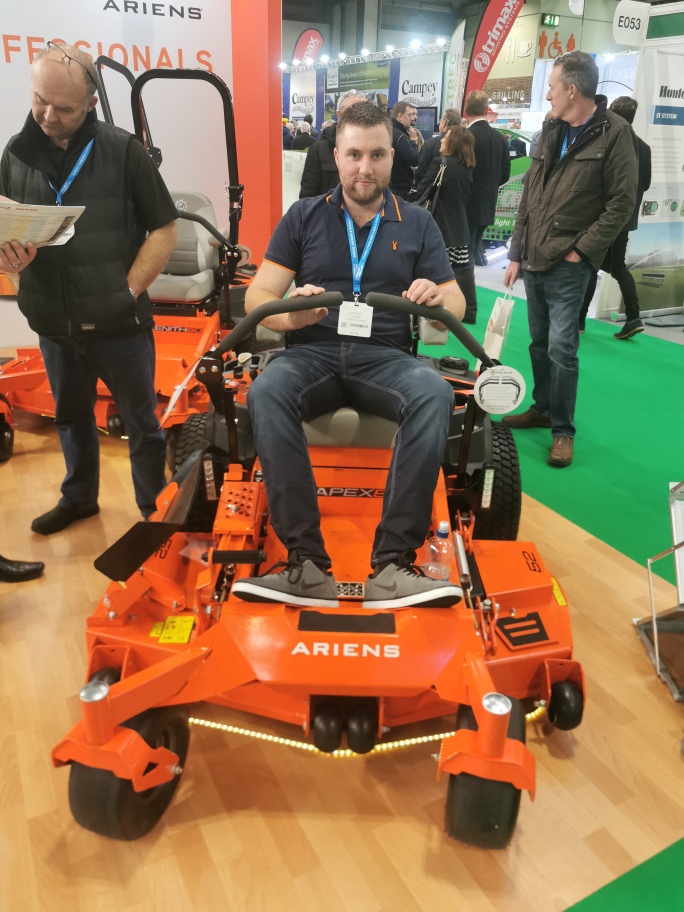 Also on show at Saltex were two new Ariens concept machines. These were very well received, enjoying a great deal of positive feedback from visitors to the Ariens stand. These machines are currently being considered for the European market. Ariens zero-turns are manufactured in their UK plant. The complete range of products, including walk-behind mowers and snow throwers, is sold through approved dealers.
For more information visit ariens-uk.com to find your nearest dealer or call 01844 278800.