2/10/2020 6:00:00 AM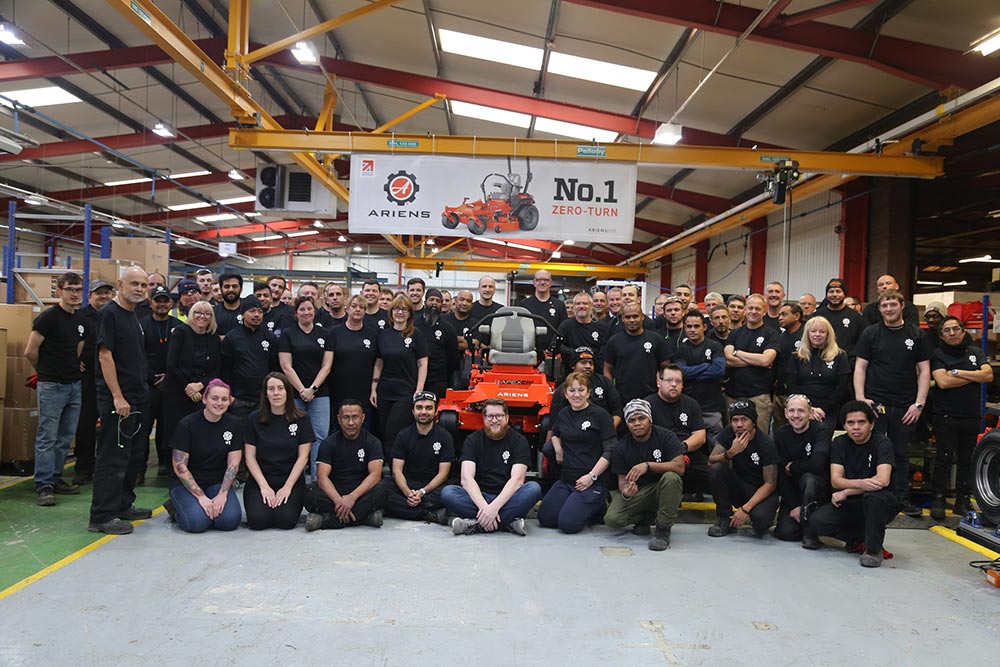 The first zero-turn mower to be manufactured in Europe has been produced at the AriensCo factory in Great Haseley, Oxfordshire. The decision by the US-owned company to build in Britain follows industry analysis which sh​owed​ exceptional growth in demand for zero-turn mowers in the UK and Europe in recent years. Until now, zero-turns have mainly been imported from the US.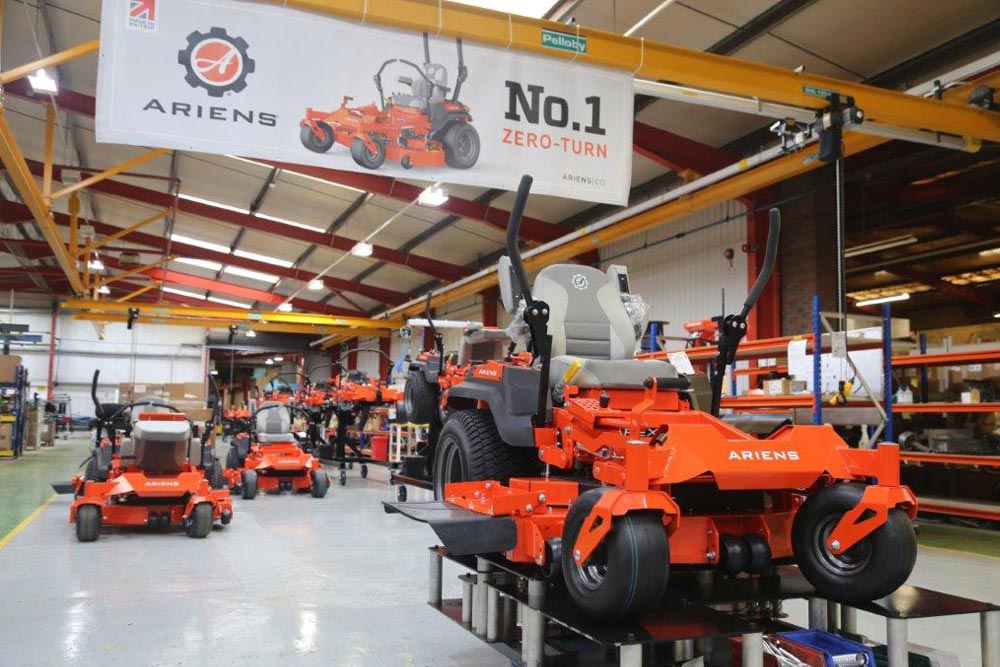 "Sales of zero-turns in Europe have experienced outstanding growth over the past three years," says Darren Spencer, AriensCo Vice President - EMEA and Asia. "We have experienced this growth in numerous markets and, based upon extensive research with our distribution partners, we expect the progress to continue. The industry analysis points to the many opportunities to be met by producing zero-turns at our Great Haseley plant. We currently sell into ten different countries within Europe and aim to increase our European footprint in 2020."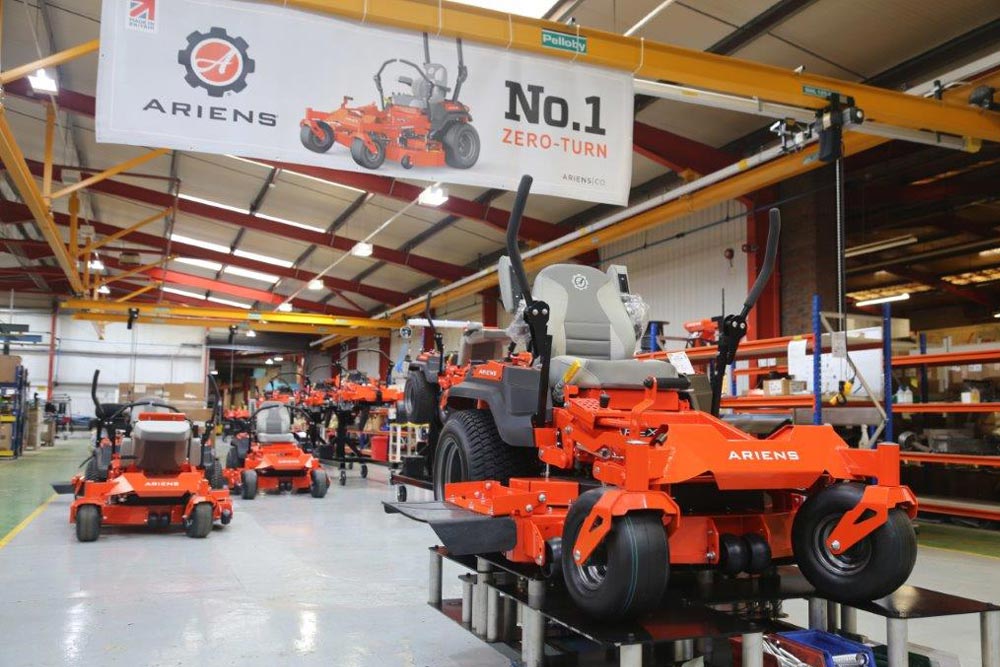 Future growth is predicted to accelerate as the benefits of zero-turn mowers are understood by potential customers, namely increased speed of cut, greater versatility and overall productivity. Zero-turn production in the UK is seen to offer significant advantages, allowing for rapid delivery and improved availability throughout the year. There is also the potential for zero-turns to be adapted with features and benefits to meet local market needs. AriensCo says they have made a significant investment in the Oxfordshire factory with the new zero-turn production line, fixtures and tooling. A number of CE zero-turn models will be produced for European markets and close collaboration with the US will be maintained to match up to Ariens' reputation for manufacturing quality, says the company. Increased utilisation of the Great Haseley factory has provided operational cost benefits and will generate a number of new jobs for the area.
For more information visit ariens.com or call 01844 278800.